---
Tribute: Norman Bearcroft
Highlights of the Tribute concert held at Regent Hall, London on Friday 2nd June 2006.
Featuring: Household Troops Band, International Staff Songsters, Jacqui Proctor (Vocal), Kevin Ashman (Cornet), Derick Kane (Euphonium)
Format:
This DVD is produced in PAL format only. Customers in North America should check their equipment for compatability before purchasing. The DVD will play on all PCs, lap-tops and DVD players which have 'all region' capability.
Price: £19.95
Out of stock
Tracks:
1. Wreath of Courage, Household Troops Band
2. Just Like John, Household Troops Band
3. Stand Up And Bless The Lord
4. He Careth For Me, arr. Richard Phillips, Jacqui Proctor
5. Bound For The Promised Land, International Staff Songsters
6. Greetings from the Canada and Bermuda Territory, Brian Burditt
7. Joyous Proclamation, Household Troops Band
8. Tribute, Lieut-Colonel Ray Steadman-Allen
9. The Better World, Derick Kane (Euphonium) with Household Troops Band
10. Down Memory Lane, Norman Bearcroft in conversation with John Mott
11. We're A Band That Shall Conquer The Foe, International Staff Songsters
12. Tribute, Howard Evans
13. Reflections, International Staff Songsters
14. Scripture Reading Captain Mark Bearcroft
15. Stories of Jesus, Kevin Ashman (Cornet) with Household Troops Band
16. Family Tribute, Bram Bearcroft
17. Response, Norman Bearcroft
18. The Sound of Britain, Household Troops Band
19. Happy Song
20. Benediction
4barsrest Classifieds
BMP EUROPE LTD GOODSHAW BAND
WE REHEARSE ONE NIGHT PER WEEK. . To complete our line up we still require. . SOPRANO CORNET. . CORNETS. . ONE NIGHT PER WEEK...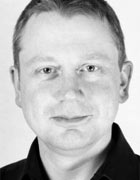 James Stretton
FTCL, GTCL, LTCL, PGCE
Multi-Brass Soloist, Freelance Trumpeter, Conductor, Band Trainer, Adjudicator and Teacher