---
Songs from the Heart - Philip Cobb
International Staff Band of the Salvation Army

SP&S: CD-SPS305
Tracks:
1. Flourish
2. Oasis
3. Songs in the Heart
4. The Sunshine of Your Smile
5. Share My Yoke
6. The Maestro
7. Interlude
8. Variations on Wondrous Day
9. I Surrender All
10. The Seal Lullaby
11. Tico-Tico
4barsrest Classifieds
Middleton
Vacancies have arisen for a 2nd Trombone and Front Row / Repiano Cornet player with this friendly and enthusiastic 2nd Sectio...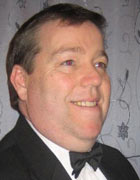 Andrew White
MA, B Ed (Hons), ADNCB, BBCM, PGCE, Cert. Ed
Conductor and educator