---
75 Not Out!
Fairey Band
Mark Peacock
Doyen: DOYCD301
Perfect Partner:
Tracks:
1. Jubilee Overture, Philip Sparke, 6.27
2. Jubilee!, Paul Drury, 2.29
3. Japanese Slumber Song, Gareth Wood, 6.55
4. Donegal Bay, Paul Lovatt-Cooper, Sarah Lenton (Baritone), 4.21
5. Innuendo, Freddie Mercury arr. Peter Meechan, 5.41
6. Honey Pie, Paul McCartney arr. Sandy Smith, 3.15
7. Emmanuel, Michel Colombier arr. Mark Freeh, Benjamin Richeton (Soprano Cornet), 3.12
8. Libertango, Astor Piazolla arr. Jeremy Sleith, 3.37
9. The Australasian, William Rimmer, 3.08
10. Hope, Benjamin Tubb, Mike Eccles (Flugel Horn), 4.27
11. In Love for Me, Jimmy Owens arr. Philip Harper, 4.07
12. Flight to Neverland, John Williams arr. Richard Rock, 4.37
13. Bess, You is my Woman, George Gershwin arr. Robin Dewhurst, 4.24
14. Taps in Tempo, Jan Berenska arr. Rodney Newton, Yasuaki Fukuhara (Xylophone), 2.56
15. Procession to Covenant, William Himes, 6.09
16. Seize the Day, Peter Graham, 8.08
4barsrest Classifieds
Stannington Brass Band
A further PERCUSSIONIST (either tuned or kit) required for this 1st Section Stannington Brass, Sheffield. Sensible balance of...
Newark Town Band
Date: 26-May-2013
Venue: AEC Commercial Vehicle rally at Newark Showground, Nottinghamshire NG24 2NY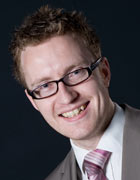 John Ward

Conductor