---
A Century of Music
Long Eaton Silver Prize Band
Sharon Stansfield
Beechwood: LECD060205
CD currently not available for purchase
Tracks:
1. Star Lake, Eric Ball
2. Caliph of Baghdad, Bouldier arr. Rimmer
3. A Shepherd's Song, Trad. arr. Richards
4. That's a Plenty, Pollack arr. Richards
5. Pokareareana, Tomoana arr. Mauder
Soloist: Lisa Balsom
Rev. Archie Beaton, Mason arr. Rydland
6. The Acrobat, Greenwood
Soloist: Helen Grimoldby
7. You Raise Me Up, Rolf Lovland arr. Duncan
Soloist: James Dennis
8. Miller Magic, arr. Stephens
9. I'll Walk with God, Brodsky arr. Richards
10. The Long Eaton, Elsom
11. Something Stupid, Parks arr. Fernie
Soloists: Elma Ramplin and Roy Varney
12. Singin' in the Rain, Herb Brown arr. Fernie
13. The Holy Well, Graham
Soloist: Carl Ramplin
14. Erin Shore, trad. arr. Baker
Soloist: Melissa Ramplin
15. American Trilogy, arr. Richards
You may also be interested in...
4barsrest Classifieds
The Melton Band
Tutti Cornets, Trombone and Euphonium players required to join a current 4th section, promoted to 3rd section from 1st Januar...
South London Fellowship Band
Date: 4-Jun-2013
Venue: Mini Tour (4th June to 7th June 2013).. See 'Concert details'.. Further information to follow.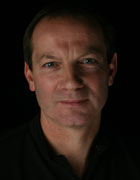 Dr Nigel Clarke
DMA ARAM FLCM FVCM FTCL FRSA 
Composer, Clinician