4BR Roadtest: Denis Wick cornet mutes
31-Aug-2009
4BR takes a look at the current range of Denis Wick cornet mutes to see if they are up to scratch.
---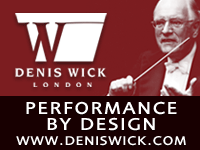 For those in the serious music making business, the name of Denis Wick falls readily from the lips – appropriate enough given that his iconic brand of gold plated mouthpieces first appeared on players chops in 1968.
Comprehensive

Since then the company formed by the former principal trombonist of the London Symphony Orchestra has expanded the 'Wick' range to encompass not just mouthpieces for all brass instruments, but a comprehensive set of accessories as well, from valve oil to boosters, tone collars to adaptors.
Their range of mutes has also developed exponentially too – from the equally iconic hand spun aluminium models that have been a permanent feature in bandrooms all over the world to the new range of wooden mutes that have won critical acclaim from solo performers as well as entire orchestral sections, such as the trombone team of the Frankfurt Opera Company.
Importance

The importance to a brass band of high quality mutes is clear – a mix and match approach invariably produces a mix and match sound – all right in an open-air park concert, but a death knell on the contesting or recording stage.
For cornets in particular, having a complete set of quality homogenous mutes is a must – and worth their weight in gold. Buy cheap and nasty and you will surely sound the same.
And as long as the Band Secretary can keep an up to date inventory (cornet mutes go AWOL from bandrooms more often than Ronnie Biggs over Wandsworth Prison wall) they are also well worth the investment too.
Full set

A full set of Straight, Cup, Extending Tube, Wooden, and even the extras such as Plunger and Practice mutes may cost a bit, but they are every bit as important to a band with true musical ambition as a new drum kit or two XXXL monkey jackets for the new bass players.
Mutes are all about tone colour – from blinding brilliance to crepuscular darkness and all the subtle variations in between – with the added bonus of being in tune and not falling apart after two concert performances.
We have had our hands on the full Denis Wick set for cornets and have given them a roadtest.
This is what we thought.
---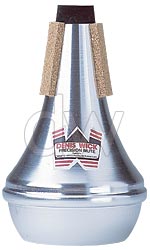 Denis Wick Straight Cornet Mute: DW5504
The iconic mute for a generation of performers – and one that has passed the test of time. Superbly crafted and engineered (they all look and sound alike), it has been seen on major concert and contest stages on every continent of the globe.
The hand spun aluminium body has been brushed and anodised, and it comes with robust corks that can, and should, be tweaked with a file for a snug fit.
The mute produces a clear, brilliant sound that allows for a wide dynamic range with secure intonation. No wonder so many have been sold – they hard to improve upon.
That said, Denis Wick also produces two variations on the theme: The aluminium & brass bottomed DW5504B and the aluminium & cooper bottomed DW5504C.
Both add subtle nuance to the original – making for a deeper more resonant sound with the brass and even heavier tonality with the cooper. Very niche of course, but for the solo performer or principal cornet, something to seriously consider.
Soprano players should opt for the bespoke DW5520.
---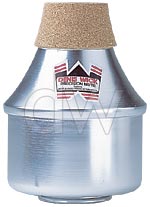 Denis Wick Extending Tube Mute: DW5506
Produced in the same way as the straight metal mute, the extended tube mute is very well engineered, secure and tonally flexible.
The tube itself fits snugly and can be played up to full extension or with tube removed.

It needs to be treated with a degree of respect as bumps and careless hands can mar the end product.
Used with a touch of musical intellect the 'ET' can produce a finely crafted 'jazz' sound – everything from Miles Davis to the Penguin Café Orchestra.
---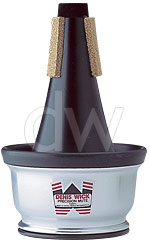 Denis Wick Cup Mute: DW5531
The main selling point with the Denis Wick Cup Mute is that the actual cup position can be adjusted to give the exact sound the player is looking for.
That can be ideal for the soloist who can really darken or brighten the tonal quality with a degree of exactness, but it can lead to problems with a whole section trying to do the same thing in just 2 bars rest.
That can of course be overcome by making sure things are put in their right place well before use, and the end result can be particularly striking.
An under rated piece of equipment this.
Once again, sop players can get their hands on their own bespoke piece of kit – the DW5537.
---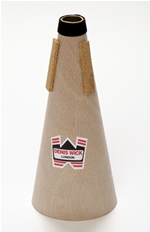 Denis Wick Wooden Straight Mute: DW5551
If you are looking to be able to produce something a little bit different in the muted stakes, then the beautifully crafted wooden straight mute is a gem.
It really does give a refined colour and texture, especially in the lowest dynamic range.

Looks the part and plays the part – the Finnish Birch body is lined with a very hard inner material that makes for a very resonant mute that takes a bit of getting used to but rewards the intelligent performer in full.
Something to be brought out on those rare occasions when you are looking to just gild the musical lily – it's worth it.
The soprano should opt for the bespoke DW5550.
---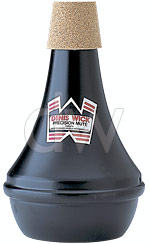 Denis Wick Practice Mute: DW5526
Clever bit of engineering that allows the player the opportunity to fulfil the need for tuneful practice, without disturbing the neighbours.
The drilled holes on the main body and the open throat allows for free flow of air – keeping the intonation in check and stopping the player from over exerting themselves.
As long as the player uses them with a modicum of musical intellect they become an indispensable addition to the practice regime – you can even practice in an adjoining hotel room without disturbing amorous weekend lovebirds. Nice to know eh?
Soprano players should opt for the DW5534.
---
Overall:
Quality counts and Denis Wick has produced quality mutes that have stood the test of time and the advances of rivals.
A full set for a cornet section is an investment that could well pay rich dividends in the future, whilst solo players can't go wrong with the variety and subtle tonal variances each individual mute provides.
A great deal of time, energy, thought and engineering expertise has been put into the production of these mutes – and it shows.
4barsrest Classifieds
Middleton
Vacancies have arisen for a 2nd Trombone and front Row / Repiano Cornet player with this friendly and enthusiastic 2nd Sectio...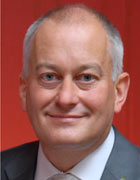 Bryan Allen
B.Mus
Conductor, teacher, clinician. performer, adjudicator, examiner