4BR Roadtest: Besson Sovereign versus York Preference
27-Jul-2007
We've had our hands on two of the most sought after cornets on the market. They may look very similar, but which one comes out on top in our roadtest.
---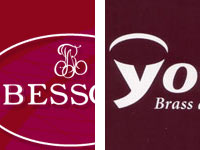 Introduction:
What's the difference between a Ford Mondeo and Vauxhall Vectra car?
Both are well made, reasonably priced saloons that have a loyal following of buyers, many of whom would have stuck with the brand through thick and thin over the years despite fierce competition from Japan and Europe.
Neither car really sets the heart a flutter, but neither makes you wince when driving it either. They have very dependable virtues that please rather than thrill, but which can in the right hands still punch well above their weight. Their reputation has been hard earned, and their plus points heavily outweigh the minus ones. Over the years they have improved not through innovation but by gradual development on a well worn theme.
In fact there is very little difference between them. Granted, cosmetically they look different, but that's like worrying about how a cox's pippin apple looks in fruit bowl next to a granny smith. Strip away the outer wrapping and underneath they are born of the same DNA.
It's much the same argument with the Sovereign Cornet from Besson and the York Preference from Schreiber/Keilwerth. Both are variations on a very familiar theme. Both may come from fiercely competitive companies determined to win the battle to become the market leader, but stick them on a racetrack and there is very little to separate them out in the hands of a decent driver.
Now before we get the lawyers writing expensive letters to 4BR we are not here to debate the whys and wherefores of each instruments alleged shared history: However, this is not F1 Maclaren versus Ferrari with a dodgy ring binder of blueprints being sent to the local photocopier shop to be plagiarised.

They are now two separate products produced by two separate companies even if they do bear a striking resemblance to each other in a well lit room – no kidding.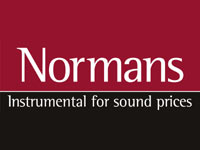 It was therefore interesting to find out which of them we thought currently had the edge, given that on the face of it there appears to be very little difference between them both. With that in our mind Normans Musical Instruments gave us a go of each cornet over the last month or so. We lent it to our tester to try out and he has come back with this roadtest for us.

http://www.normans.co.uk/
Four categories as always: Build Quality/Design: Intonation; Ease of Blowing/Tone; Overall performance and value for money. The final mark is out of 100.
This is what we found out.
---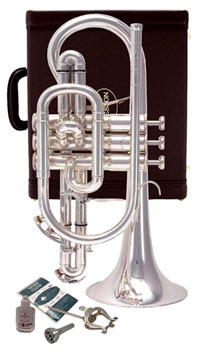 Build Quality/Design:
Now then. Those of you who remember the Sovereign in its heyday when British craftsmanship actually meant something other than being pronounced with a Polish accent by your plumber will have a nostalgic feeling of hopefulness with the new Besson.
However, despite a fairly deep well of affection to draw on, in its last going off before Besson Musical Instruments gave up the ghost, the Sovereign was plagued by production problems that tarnished a hard earned reputation for quality: Some of the instruments were put together with superglue and sticky back plastic.
Buffett Crampon state they have gone back to the drawing board and scrapped many of the production processes that led to some disastrous instruments leaving their doors. Like the 'new' Prestige the Sovereign has been retooled with a new valve block that once again sees pistons and chambers manufactured individually to fit rather than 'one size fits all' in the past. Overall quality control has been hiked up too.
The results are obvious. The instrument still looks sleek and pleasing on the eye, but its no longer the equivalent of Joan Collins pictured with a soft focus camera lens. The design is mature in years, but the bodywork has been given an overhaul to update and upgrade itself so that it can still look as good as it did in the days of the 'The Stud' next to Oliver Tobias.
The valves are now facile, quiet and fit ever so snugly into the chamber, whilst slides, triggers, waterkeys and the ephemera of valve tops etc feel well built and put together on the instrument with care and attention. The Bright Silver Plate finish on our instrument was top notch too. It was an impressive bit of kit.
The York also looks the part too, with a touch more tweaking and cosmetic surgery perhaps than its rival to keep its head turning wolf whistle looks. Much has been made of a new mouthpiece ferrule, new strut braces, top caps, waterkeys, finger hooks, internal screw thread valve bottoms etc on their Eminence and Preference instruments and these changes are well made and put together.
Again, the original bodywork is mature in years but the German equivalent of a nip and tuck has been well worthwhile.
The valve action was good but not as slick as the Sovereign. Somehow they felt a little 'dead' although they were secure. The triggers were excellent and the slides felt snug too. The leadpipe length is very similar to the Sovereign so no real differences there. The only slight complaint for us was the quality of the finish. The sliver plate was great but the furnishings to valve caps and bottoms and the brand embossing wasn't of the same quality and looked a bit tacky. Overall though still a pretty impressive package.
Overall: As both instruments weigh the same, have the same bore and bell diameter, and have all the same extras etc, so it really comes down to which one has been put together the best. On the evidence before us we opt for the Sovereign as it just has that feeling of a little extra touch of care and attention where it really matters.

Besson Sovereign: 22/25
York Preference: 21/25
---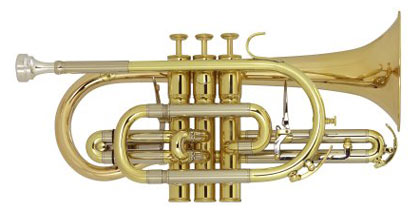 Intonation:
Both very good and very little to complain about with either. Not surprising given the heritage of both instruments, but even with the tweaks and improvements in both, the original characteristics remain very much in place.
Both are generally very good in the stratosphere with the usual problems with G above stave - but nothing major. Judicious use of 1st valve trigger should solve most problems, although the top G can be very sharp on both instruments if you start pumping the air through without a lot of thought.
You can use alternate valve combinations of course, but that is a fall back that only be taken as a last resort and may be more to do with you as a player than the instrument itself. As we have said, both are secure intonation wise at both ends of the dynamic register if you are putting the air through correctly that is.
Below the stave it is much the same to report on both instruments too. Neither has acute problems that careful use of the triggers cannot solve, but it can get a bit fiddly when you have to use both triggers at once at times. Practice makes perfect though.
Overall: Hard to separate in fact. Both inspire confidence – and that's not a bad thing.
Sovereign: 21/25
Preference: 21/25
---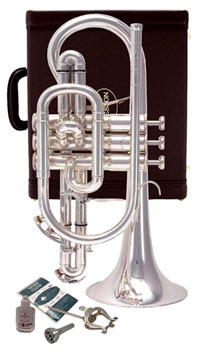 Ease of Blowing/Tone:
More good news to report here, with the both instruments free blowing (although not as free as a Xeno or Maestro). There wasn't anything that proved too resistant though, and again, a player with the correct technique won't find anything much wrong unless it is their job in the band to make up for the lack of blowing from the rest of the cornet bench.
Both instruments remain secure at either ends of the dynamic range and so once more very little to choose between them.
Both produce a warm, well centred sound that can be brightened or darkened if the player has the ability to do so. The Sovereign does bring back memories of the quality sound of models of years gone by (although that may have been a personal thing), whilst the Preference too retains an aural lineage back to the past.

Neither sound overly ripe in sound when the volume is turned up or 'tinny' in timbre. Both did what we asked of them without any real problems.
Overall: Once more, nothing really to choose between them both. If you want something that allows you to blow like a surfacing Blue Whale then opt for the Xeno or Maestro, but for the player who wishes to be a bit more refined perhaps then both instruments offer a persuasive choice.
Sovereign: 21/25
Preference: 21/25

---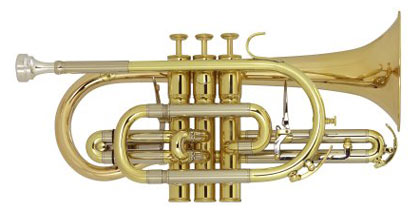 Overall Performance/Value for Money:
Back to the Mondeo/Vectra debate really here.
Both the Sovereign and Preference are very good products that will fit straight into the competitive marketplace without too many worries. Overall both performed very well, although the Sovereign for us had that extra feel of quality about the way it was put together. If York can just improve on the small aesthetic issues and just tighten up the valves a bit more then it would be hard to separate them at all.
Both instruments are aimed at serious players, but those who realise that forking out extra cash for the Prestige or Eminence won't realistically make them into Richard Marshal or Roger Webster. Both these instruments can do more than enough for the vast majority of cornet players in any band.
Given that they come in around the £1,150 mark you do get a lot for your money from both instruments, so value for money is pretty good in anyone's books.
Overall: If it comes down to looks then who are we to argue? If it just comes down to the best instrument then the Sovereign has the edge – but only narrowly.
Sovereign: 21/25
Preference: 20/25
---
Overall Scores:

| | | | | | |
| --- | --- | --- | --- | --- | --- |
| | Build Quality | Intonation | Ease of Blowing/Tone | Overall Performance/ Value for Money | Totals |
| Besson Sovereign | 22 | 21 | 21 | 21 | 85 |
| York Preference | 21 | 21 | 21 | 20 | 83 |

Besson Sovereign BE928: 85
York Preference YO-CO3027: 83
---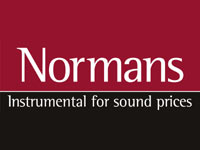 Both instruments were lent to us by Normans Musical Instruments, where both can be purchased.

· Visit the Normans Musical Instruments website
http://www.normans.co.uk/
BE928 Sovereign Cornet
Specifications
· Bore: 11.84mm
· Bell diameter: 124mm
· Weight: 1.10kg
· Valves: 3 centre sprung stainless steel
· Water keys: 2
· 1st and 3rd valve triggers
· Finishes: Silver plate and lacquer with rose brass bell
· Deluxe plush lined moulded case
York Preference Cornet

Specifications
· 11.84 mm bore
· Stainless steel valves
· Weight: 1.10kg
· Supplied in hard case
· 124 mm rose brass bell
· 1st and 3rd valve triggers
· Silver plated
4barsrest Classifieds
Pemberton Old Wigan DW Bands
Following promotion to the Second Section, and with recent player changes, the B Band are seeking to complete our team with:....
SEWBBA Ebbw Vale
Date: 18-May-2013
Venue: Ebbw Vale Leisure Centre, Municipal Offices, Civic Centre, Gwent. NP23 6XB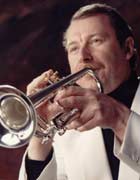 John Durrant
MA LLCM TD Cert Ed.
Conductor, soloist, composer, seminars, band training, tuition, adjudicator and clinician