4BR Roadtest: London Musical Instruments - Royal BBb Tuba - RO94
13-Nov-2006
4BR continues its look at the leviathans at the back of the band as we ask David Hamilton, Principal Tuba of the National Youth Band of Scotland to cast his eye over the new LMI BBb tuba.
---
Just to make sure we haven't missed out on the big lads at the back of the band, 4BR has taken the opportunity to roadtest one of the real big beasts of the banding world - the BBb tuba.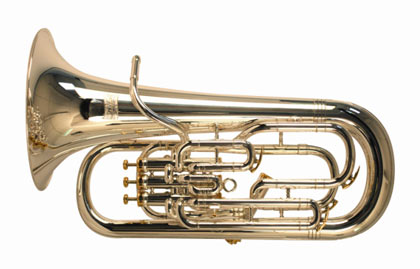 There is no other instrument in the whole universe quite like it, and when it is played
and played well it can literally wake the dead. Just because its big though doesn't mean that it can be built to any old specification and out of some left over plumbing from the Managing Directors bathroom extension.

Today's players demand an instrument that is every bit as well put together as the best cornet, and every bit as good as in tune, flexible and free blowing as well a looking the part too.
Just because its a biggie doesn't mean it has to look as unappealing as Venessa Feltz in a bikini, even if you may look like her when you are blowing your lungs out at the fag end of 'Pines of Rome'.

Big can be beautiful - just look at a top of the range Merc, so does the new Royal from London Musical Instruments purr along like well maintained German autobahn barge or does it will it need to have a dose of fat club slimming to get it fit for purpose?
We asked David Hamilton, Principal Bb Bass - NYBBS, Winner – NABBC Young Conductors Competition (Scotland) 2005 and a high flying student at the Scottish Royal Academy of Music and Drama to put it through its paces.

As always we have tested it in four main areas: Build quality and Design; Intonation; Ease of blowing and tonal quality and Overall performance and value for money. The final score is out of 100 with anything around 90 or above our mark of a top notch product.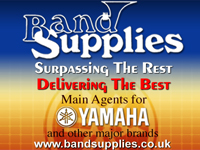 The instrument was kindly lent to us by Band Supplies.
---
Build Quality and Design:
This instrument has no real difference from the likes of a Besson Sovereign or a band model Mirafone, except the lead pipe isn't in a ridiculously high place like some older (Besson) instruments and the 4th valve doesn't make the sound of a Vauxhall Corsa's indicator when it's released (like the Mirafone I tried two years ago).
It's a good looking instrument too, compact and well designed and all the little bits and pieces have the feel of being well built and made to last. Basses tend to get a fair old hammering and are easily dented (usually be errant cornet players), but this instrument seemed to be built with this in mind with good supports and additional plating.

Valves were fine and slick, as too were all the slides and the position of that 4th valve didn't mean you had to have a left arm the length of a snooker cue to play it with ease. An enjoyable instrument to live with.
Overall: Not much difference to the Besson models, which isn't necessarily a bad thing and the sense of being well put together does shine through.

Marks: 22/25
---
Intonation:
At last, we respectable gentlemen at the back have an instrument with all the notes we need on it; granted, some of them aren't where you think they should be!

We know we'll never have an instrument with the D and F on first valve above the stave in tune, but this instrument requires the least bend I've experienced and therefore gives a much fuller, rounder noise in that mid-to-upper register than when you're lip's dropped somewhere between St Andrews and Plymouth trying to get it in tune.

The F and E below the stave are the notes I struggled to find, but when I managed to track them down (a day or two later) the result was more than satisfying.
Overall: Excellent attempt to tackle the usual tuning bogies of a Bb Bass.

Marks: 23/25
---
Ease of Blowing/Tonal Quality:
The instrument is free almost all over.

I had a little trouble in the middle register (G# - B) but am almost totally convinced that was my problem. The instrument can sing at the top and can take a lot without splattering the ceiling in all areas. The notes from C below the stave right down into the pedal register are a treat to play, although take an initial period of hard work and much disappointment (and thoughts over why your mouthpiece doesn't work) before you find half of them.
Overall: Like the Eb Bass, the low range in particular on this instrument was pleasing.

Marks: 23/25
---
Overall Performance/Value for Money:
Not a bad tuba at all. Don't expect just to be able to sit down and play it at the first sitting - I made that mistake. You have to take a short while to get used to it, but once you've found all the notes (and I didn't find all of them) it's a very satisfying tuba indeed.

Price wise it it is in the middle of its rivals with the Yamaha 631S coming in around £4,635.00 if you shop around and the Besson Sovereign around £5,190.00. You can buy the LMI Royal at Band Supplies or Broadlands Music for around £5,149.00 inc VAT, so that is pretty good.
It seems that someone who knows a thing or two about this instrument and how it should sound and be played has had a real input into the design and production. It is not flawless by any means, but getting a perfect BBb tuba is like getting a soprano player not to hang onto the last note of every piece they play - impossible.
Overall: A well-built instrument that is worth the effort…and the pennies.

Marks: 22/25
---
Overall Comments:
The London Musical Instruments Bb Bass is well built, well in tune, well too heavy to cart around St Andrews for a week, but well worth having to wait a hundred years for… and it's got fancy gold bits on it!!!

If I had the money in the bank I would opt for one any day - but as I'm a poor old student I may have to wait a while. It will be well worth it though.
Overall Mark: 90/100
---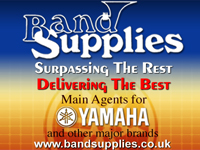 London Musical Instruments -BBb Tuba "Royal" - RO94

Price: £5,149.00
Compensating Bass
Nickel slides
Stainless steel bottom sprung pistons
Fattorini badge on instrument
Gold plated fittings
Silver plated instrument
LMI hard case (with gold plated Fattorini badge)
LMI gold plated mouthpiece
Cloth and Oil
4barsrest Classifieds
Newark Town Band
NTB have a vacancy for a Principle Euphonium. We are a happy non-contesting band who would welcome players of all abilities,...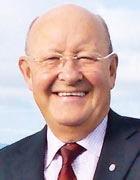 David W Horsfield
F.C.L.
Adjudicator, conductor and music publisher