4BR Roadtest: Sterling Virtuoso Euphonium
12-Nov-2006
4BR has had its hands on the Sterling Virtuoso euphonium to roadtest. This is what we thought of it.
---
No other instrument epitomises the classic sound colour of the British brass band than the euphonium. The modern instrument (and name) came to prominence around 1843 through the development work of a gentleman called F. Sommer and ever since it has held its appeal to players and listeners alike through its amazing dexterity, both technical and tonal, especially in the hands of the finest players in the banding movement.
A wide variety of makers provide a huge selection for potential customers and the market place is currently crammed with numerous high quality instruments aimed at both those just starting out to those at the very highest performance levels.
Into the latter category comes the new Sterling Virtuoso euphonium, and as the name suggests, this is an instrument aimed very much at the top end of the market place and those performers with serious playing aspirations.
Given that it is up against a whole host of top quality opposition, we have had our hands on one for the past month or so and allowed the 4BR guinea pig plenty of time to get to know what it can do.

As always we have tested it in four main areas: Build quality and Design; Intonation; Ease of blowing and tonal quality and Overall performance and value for money. The final score is out of 100 with anything around 90 or above our mark of a top notch product.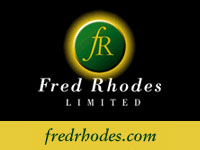 There are a number of very fine euphoniums out there in the market place at the moment and so we made sure the Virtuoso had a real roadtest to see if would come up to scratch.

Fred Rhodes Musical Instruments [www.fredrhodes.com] who are the sole distributors lent the instrument to us.

---
Build Quality & Design:
The instrument is made in Britain and is centered around the excellent Bauer Fein valve block which is precision manufactured.
The instruments 'furniture' such as triggers, waterkeys, hand guard etc have a real feel of quality engineering too, whilst the impressively slick valve action (helped by plastic coated valve springs) will make light work of all those fiendishly difficult demi-semi quaver work in the hardest of modern day test pieces.
The two piece bell is manufactured by Taylor and is available in either yellow brass, gold brass or copper. The Two piece bell is stronger than a one piece bell and with the reinforced branch and bow guards gives extra strength and weight.
A main slide tuning trigger is fitted as standard with easy to alter adjusting screws and is positioned comfortably so that the 4th valve is easy to use. The hand guard is perfectly positioned in order to allow players to manoevure fingers with ease whilst allowing the thumb to rest naturally.
Mouthpipe positioning is vital. Some manufacturers have it positioned so that the instrument with mouthpiece in feels far away or vice versa. The Sterling feels natural to hold and the mouthpipe angle enables music to be seen comfortably. It has a compact design, feels very well balanced and does have that touch of quality about the finish. It looks the part and feels as if it is built to last.
A water key or ring pull can be fitted to the 2nd valve slide depending on customer preference. The instrument is finished in silver plate enhanced by gold slides, valve tops and bottoms which gives it a real dazzling look.
Overall: A very neat bit of design and production as sturdy as a prop forward but without the cauliflower ears and lack of looks. Impressive.
MARKS: 23/25
---
Intonation:
Intonation is very good throughout the register especailly when using the main slide trigger to overcome the perennial euphonium sharpness on F's and G's.
It has noticeably secure intonation throughout the dynamic range in fact even when given a bit of 'welly' as they say in Yorkshire, it remains impressively secure in tone. At the extreme ends of the range it was rather hard to tell if there were any significant problems, but our thoughts were that it remained fairly constant.
Overall: Nothing much more to be said. It did the job and did it well.

MARKS: 23/25
---
Ease of Blowing/Tonal Quality:
Here is where you perhaps need a degree in astro phyiscs to really get to the nub of any potential problems. It's amazing how the bell material can change the overall sound of an instrument dramatically. The yellow brass bell on the instrument we used gives a bright vibrant sound whilst the heavier gold brass bell we were informed produces a richer sound. A further option is to have no bell rim, creating a more punchy and cutting sound, but our guinea pig felt that there was little need for that unless you were confining yourself to more avant garde repertiore day in day out.
We found that the yellow bell gave a pleasing, but almost neutral sound and we felt that perhaps the heavier gold brass bell would be ideal for the vast majority of players. That said, a top notch performer could 'mould' the sound if they so wished. It may sound like splitting of hairs, but for this price you want something that can do the very best possible job.
With that in mind the ultimate choice would be the heavy gold brass option which helps to create a rich, warm and sonorous sound and can be achieved with minimal tongue production. It is difficult to criticise the instrument as there is so much of a choice available, so all we can recommend is that you take your time and try and few options.
The Sterling euphonium has the ability to sing over the top of the band where appropriate whilst at the same time being able to blend with any section as required. It is a remarkably easy instrument to blow and can take a fair old amount of air pumped through it before it even sounds as if it has reached its limit. At the other end of the scale even the 'squeeky bum' moments see the instrument secure and sounding like it should and not a baritone on steroids.
Overall: Another impressive showing indeed.
MARKS: 23/25
---
Overall Performance/Value for Money:
The Sterling is not a cheap option, but which quality instrument is these days? This is a very fine instrument indeed and one that should be considered by players when considering a change of euphonium. We do like the list of options and choices that can be made to tailor the instrument to your needs, but beware. Just having an instrument that looks the part doesn't make you a better player. To get the most out of the Virtuoso you will need to have mastered the basics (and more) to appreciate what it can do for you.
It is supplied in a sturdy, zip up hard case with a useful inner compartment and outer music pocket, which to be honest is the least you should expect when you are forking out the type of money which can nowadays buy you a very reliable seocnd hand car.
Overall: Its performance marks it in the top echelon of instruments that are currently on the market, but as we have said, it is aimed that way. It is though a very high quality product, superbly engineered and delivering a performance that earmarks it as a serious choice to consider for players with serious performance intent.
MARKS: 22/25
---

Overall Comment:
This is a well built, sturdy instrument with a lightening valve action producing a traditional sound that all euphonium players would gladly die for. It is expensive with rivals such as the Prestige and Yamaha Custom over a grand cheaper if you shop around. However, as we have said, you do get what you pay for with this instrument - and that is a great deal for your money.
The Sterling euphonium, given the chance, could rapidly see itself become the market leader.
TOTAL MARKS: 91/100
---
Sterling Virtuoso Euphonium
RRP £4,999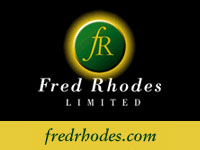 Sole Distributor Fred Rhodes Ltd
Euphoniums Specification:
Bell diameter: 300mm
Bore: 1st, 2nd, 3rd: 15.00mm
Compensating: 16.00mm
4th: 17.00mm
Finish: Bright silver plate with 24ct gold plated slides and fittings
Valves: Stainless Steel Pistons
Compensating system: Automatic

Euphoniums Options
Bell: Red brass, standard/heavy* gauge- Yellow brass, standard/heavy gauge- Copper- Sterling Silver- Rimless, no turn over. Very strong, punchy sound, ideal for jazz, solo work.
Bottom Bow: *With protection cap and guard wireGuard wire only
Branch: *With protection cap and guard wireGuard wire only
Hand Grip: Can be positioned to suit
Mouthpipe: *Off bell, with centre braceOff bell, no centre braceSoldered onto bell
Bottom caps: Standard or heavy
Main Tuning Slide: Trigger option
2nd Slide: Pull ring or amado water key
Braces: Positioned to your requirements
4barsrest Classifieds
Middleton
Vacancies have arisen for a 2nd Trombone and front Row / Repiano Cornet player with this friendly and enthusiastic 2nd Sectio...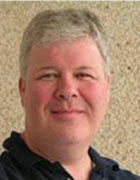 Simon Gresswell

Conductor, Band Trainer, Tuba Specialist Teacher