4BR Roadtest: Yamaha Xeno Soprano – YCR8620
13-Jul-2006
The battle between the new generations of high quality bespoke soprano cornets is now hotting up. 4BR has had its hands on one of the newest that is trying to break the Schilke monopoly to see if they are, as Noel Edmonds might say – THE DEAL OR NO DEAL.
---
Introduction:

The rarified world of soprano cornet playing is rarely entered into without a health certificate and a well upholstered jockstrap, but in recent times things have been beginning to change.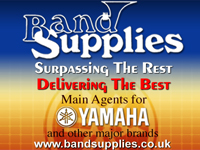 Gone are the out of tune instruments, difficult to blow and which are prone to fall apart when given a bit of welly. Now we have a cornucopia of exotica for the discerning player to choose from. French, Japanese, British, American, German and Indian – you name it and someone somewhere is making a soprano to fit your needs.

The all conquering Schilke has been the market leader for many years now and has just about seen off all its challengers. Now comes a young whipper snapper vying for its crown as the undisputed champion. So can the new Yamaha Xeno soprano make the old Yankee dowager redundant?

We have tested one to the full over the last month courtesy of Brass Band Supplies Ltd.
leeds@bandsupplies.co.uk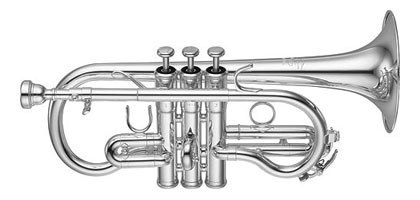 As usual we put the instrument through its paces and marked it out of 25 in four main sections to give an overall total out of 100.

Those categories are: Build Quality and Design; Intonation; Ease of Blowing and Tonal quality and finally, Overall performance and value for money.

We played on the Yamaha Xeno soprano cornet (YCR8620), bright silver plate finish, with Yamaha mouthpiece and Vincent Bach 17C.

This is what we thought of it.
---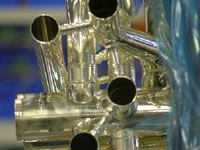 Build Quality/Design:
Impressive. Just like its big sister cornet, the men in the men in white coats at Yamaha have put a great deal of thought and cunning into the design and haven't opted for the cheap and cheerful approach to the build quality either.
The instrument fits snugly into the hand and allows plenty of room to get your third finger into place to use the third slide trigger ring without a hitch. The first slide trigger hook is neatly positioned too and overall the instrument has a nice neutral balanced feel. The nuts and bolts have been superbly engineered with excellent tolerances and very precise fits for all the main slides.

The monel hand lapped valves are excellent – facile, slick and very quiet and there is a quality feel too about the valve tops, felts, waterkeys, lyre holder and shank key. Strut bracings are well positioned and solid and the little finger crook is in just the right place to allow you to pull the instrument into your chops for the very high stiff without stopping the flow of blood into the rest of your fingers!

It also looks as sleek and slender as Kate Moss on a good day (it does also bear close relation to the Yamaha Eb trumpet in looks), but without going too technical, it is not a hybrid spin off as there is plenty of originality about it.
The silver plate is superbly finished and there are no signs of annoying little bleeds, tarnishes or solder blips. It hasn't be hewn out of cast iron like the Schilke perhaps, but still has a solidity about it that impresses.

Overall: As we said – impressive. Feels and looks like high class stuff – 23 points
---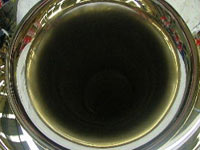 Intonation:

The Yamaha certainly looks the part, but how did it play? The answer was very well indeed. In fact it was hard to find fault. By all accounts Peter Robert spent a great deal of time in the instruments development and his keen ear has certainly made sure that this is one soprano that is in tune (if played correctly).

Right through the range and at all dynamics there seemed to be no obvious problems. Middle C – the bane of any soprano player is just about spot on and there was no need to try alternative fingerings in the mid range in particular.
Top end stuff was excellent right up to the stratosphere, whilst it was perfectly OK down in the depths too. Top A's were not sharp and you can centre a top D (if you manage it) on 1st valve – a rarity indeed!
Many sopranos are flatter than Kiera Knightly in a boob tube on and below the stave, but not the Xeno. Bottom C seemed a touch sharp for us but judicious use of the triggers from F first space down keep things right on track.

Quite remarkable as David Coleman used to say all those years ago.

Overall: Remarkable indeed – 23 points


---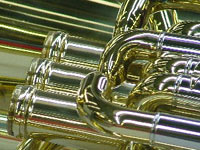 Ease of Blowing/Tonal Quality:
Again, very impressive indeed. Forget the sales blurb that accompanies Xeno instruments – that's guff. The proof is very much in the blowing, and this is where the Xeno is particularly good. There is a free flow of air and very little sense of restriction or resistance even when you are trying to whack it out like mating call of an African bull rhino.

Right through the range the instrument allows a player with a secure technique the ability to push large quantities of air through, whilst it remains remarkable adept and accurate when you have to clench the bum cheeks and play a bit quieter.

The Xeno produces a fine bright and vibrant sound in the right hands (and on the right lips) too. It isn't too shrill, although players with very shallow mouthpieces may well be advised that this is an instrument made with quality of tone, not just quantity of volume in mind. If you want to try and sound like Piccolo Pete then make sure you get the basics of playing correctly in place first – the instrument does not suffer fools gladly. It can also be darkened in tone too (although you do have to work on that) and rewards intelligent use by the performer.

Get it right and you get a lovely well centered response, clean and accurate from top to bottom and throughout the dynamic range.
We used both the Yamaha 6B4 mouthpiece that came with the instrument and a Vincent Bach 17C and both gave fine results.
Overall: As good as we have played, although forget the sales blurb – 23 points

---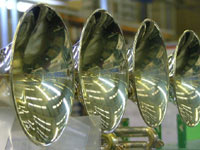 Overall performance /Value for money:
This really is the biz. Hard to find fault really in any of the categories. It has been built as well as anything we have got our hands on in recent years and has a super look and feel to it too. Intonation is excellent and the ease of blwoing and tonal quality is top notch.

It is an instrument though that rewards intelligent use and needs to be nurtured. Try and pick it up and blast away thinking you are going to be the next Peter Roberts and you will soon end up sounding like Alf Roberts instead. Just because it is a class act doesn't mean it automatically will make you sound like one too.

Value for money? You pay for what you get nowadays, and that is certainly true of the Yamaha. It comes with an excellent case that is built to withstand a mini earthquake and can house two instruments with a divider, mouthpiece and the typical Yamaha bits and bobs. In relation to the price of a Schilke (which makes one heck of a dent in your Halifax account at over 2 grand) it comes in around 900.00 cheaper. Given the quality that is something really to be impressed about.
Overall: Hard to find a fault and the Japanese make it all for a very competitive price – 23 points

---
Final thoughts:
The new leader of the pack for us, and by quite a margin. The reign of the Schilke is at an end and we think the new Xeno has taken soprano cornet design and quality into the 21st century. Hard to find fault and all at a great price. No wonder Peter Roberts plays one.

Overall Total:
Build Quality and Design: 23 points
Intonation: 23 points
Ease of Blowing and Tonal quality: 23 points
Overall performance and value for money: 23 points
Overall Score: 92 points

Specification:
Bore: .445"
Hand lapped Monel valves
1st and 3rd slide trigger ring/hook
Yellow Brass one piece Bell
Waterkeys on main and 3rd slide
Adjustable main tuning slide with shank key
Price:
Bright Silver Plate: 1235.00 (RRP 1699.00)
Lacquer: 1236.00 (RRP 1649.99)
---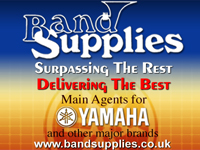 The instrument was lent to us by Band Supplies Ltd, where it can be purchased.
7, Hunslet Road
Leeds
LS10 1JQ
Tel: 0113 245 3097
Fax: 0113 234 1602
glasgow@bandsupplies.co.uk
13/15 Old Dumbarton Road
Glasgow
G3 8QY
Tel: 0141 339 9400
Fax: 0141 3348157
4barsrest Classifieds
Darwen Brass
Friendly 3rd section band would like to recruit permanent cornet players and percussionists to continue into the next stage o...
South London Fellowship Band
Date: 4-Jun-2013
Venue: Mini Tour (4th June to 7th June 2013).. See 'Concert details'.. Further information to follow.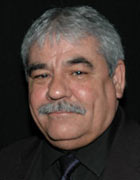 Stan Lippeatt
BA, LRSM
Conductor, adjudicator, tutor