Television Review: A Band for Britain
10-Mar-2010
Sue Perkins brings the cameras and a genuine passion to try and lead Dinnington to glory - with a bit of help from some wonderful characters and 'Il Duce' himself.
---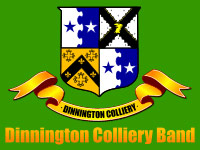 BBC 2 does these quirky programmes rather well now:

Downtrodden community full of apathy and working class despair, whose artistic heart is brought back to life by the power of a well known celebrity, dollops of cash and a camera crew that we are meant to believe no one in the real world can see following the presenter around as they drum up support to get people to appear on television.

It's 'The Choir' for brass bands.

'A Band for Britain' has all the same elements of that programme, except in the role of miracle worker comes Sue Perkins instead of Garth Malone. The formula works here because the producers have been both clever and lucky.

Black humour

Sue Perkins has an indestructible sense of commitment, is completely unembarressable, has a fantastic ironic black humour and most importantly of all, is genuinely passionate about the state she finds Dinnington Colliery Band in.

You can hear her frustration, not only with the people she has to try and promote the band to (the local radio Sheffield presenter broke her off mid sentence to inform listeners that Sheffield United had scored), but also with the wonderful hard core stalwarts who continue to try and keep Dinnington alive – especially the book end pairing of Joan and Kay, a psychoanalyst's dream study of resigned pessimism.

Veins

The pair (and their extended family) sum up 95% of the brass band movement to a tee: A working class noblisee oblige runs through their veins; never missing rehearsal, turning up at 8.00am for a band job, locking up the band room last thing at night (irritatingly called a 'band house' by narrator Stephen Tompkinson) and hoping for the day they will enjoy, not a national title, but a full rehearsal.

They lay flowers on a relative's grave with the observation that although he was a decent tuba player, but his death meant another empty seat to fill.

Sue soaks it all up with with a mixture of hair pulling frustration, evangelistic zeal and witty one liners. Help comes in the form of Dr Nicholas Childs ('Il Duce' as Sue calls him unapologetically outside his front door), a flat back lorry, some poster making Blue Peter would be proud of, and of course, that chance to appear on television.

Television gold

Auditions are held - and television gold is unearthed – finding the type of characters viewers can associate with and warm to: The deadlocked drummer on the way to audition in a rock band, the beauty parlour receptionist (Grade 4 and 18 years away form playing), the former player now returning (and admitting) that he is doing it to be on the television, and the cherubic little 12 year old lad whose ambition in life is to play in the band.

Nick works his magic, the little lad's dream comes true, the drummer dons a stage jacket and ripped jeans, the receptionist buffs up her nails and even the former cornet play is allowed back (although not before he faces the Dinnington version of the Spanish Inquisition).

Publicity

The first of the three programmes rounds off with a concert in the local club, amid applause, a few tears and that all important end of programme taster of the struggles to come – with Phil Goodwin and Nick Childs discussing what on earth they have possibly got themselves into.

Priceless publicity lads. That's what.

And warm hearted, well produced, unpatronising publicity both for Dinnington Colliery Band and the brass band movement at that. The next instalment is already programmed into the Sky Box.


Iwan Fox
4barsrest Classifieds
Middleton
Vacancies have arisen for a 2nd Trombone and Front Row / Repiano Cornet player with this friendly and enthusiastic 2nd Sectio...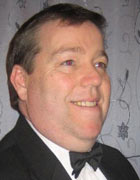 Andrew White
MA, B Ed (Hons), ADNCB, BBCM, PGCE, Cert. Ed
Conductor and educator