Book Review - Cory, Cory, Hallelujah!
8-Jan-2011
Dr Robert Childs forensic labours reveal a loving history of an iconic band.
---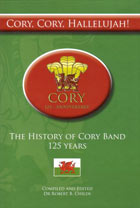 Cory, Cory, Hallelujah!
Compiled and edited by Dr Robert Childs
Prima Vista Musikk
193 pages
Price: £14.99 (plus postage & package)

Go to: www.4barsrest.com/shopping/books_detail.asp
Perhaps an alternative musical title for this 125th anniversary history of Cory Band should have been 'Labour & Love'.
Dr Robert Childs has laboured like an old Welsh collier to unearth the raw material to fill 193 pages and 16 chapters of a book that are permeated by an unmistakable deep seated love for its subject.
Detail

Rather like one of the many memorable performances the MD has directed with the band over the past decade, it is packed with forensic detail.
However, far from weighing down the chronological storyline with unnecessary historical padding, instead it reveals the alchemist mix of passion, determination and in many cases, down right stubborn single mindedness that has made Cory into one of the UKs truly great brass bands.
The highlights of that remarkable history are well recorded; from the emergence as a non descript village band to becoming a respected domestic force and finally a revered national one under the direction of the likes of Walter Hargreaves, TJ Powell, Arthur Kenney, Denzil Stephens and Robert Childs himself.
Pioneers

However, the author has also generously taken the time to emphasis the importance of 'lesser' lights – the early pioneers such as JB Dobbing and the Trotman family, the mercurial talents of the colourful John Harrison and impish Bram Gay, and the short but important tenures of the likes of Brian Howard and Jeremy Wise.
Throughout its history Cory has enjoyed both good and bad fortune: financial generosity that others can only dream of balanced by domestic disasters that would have broken many a lesser band.
Eye watering

Sponsorship deals and naming rights from the Cory family, and more latterly the owners of Buy As You View (an eye watering three year deal worth £350,000) has given them a financial deposit box that has been utilised to secure some of the finest brass band talent in the world – from the MDs to the players themselves.
The excellent contest result appendix shows just how successful those recruitment drives have been: multiple European, British Open and National Championships, an unprecedented strike rate at the Welsh 'Area' and domestic contests; titles great and small – from a World Championship to Pontins, Yeovil to Brass in Concert.
Flip side

The flip side has seen them battle through extended periods of struggle; the uneven years of the 1950's and 1960's; the bandroom fire of 1990, which destroyed over 5000 sets of music and priceless mementos, some dating back to the bands earliest days; the following fallow period, when both their long held domestic supremacy as well as their British Open status was lost; the deaths of TJ Powell, whilst conducting the band, and sad decline of the once masterful Major Kenney.
Not everything has been titles and triumphs; the band itself, whilst greatly admired amongst its brethren in the Principality has always attracted a degree of grumbling resentment too: Success has come at a price.
Golden era

The last ten years has been Cory's undoubted 'Golden Era' – helped in no small part by the drive and determination of its current MD, Dr Robert Childs. If ever you wish to know how to succeed in banding then there is an invaluable personal blueprint to follow in Chapter 12!
Today, the band stands as a monument to its founding fathers – and this celebratory book has done them proud too.
Iwan Fox
4barsrest Classifieds
BMP EUROPE LTD GOODSHAW BAND
WE REHEARSE ONE NIGHT PER WEEK. . To complete our line up we still require. . SOPRANO CORNET. . CORNETS. . ONE NIGHT PER WEEK...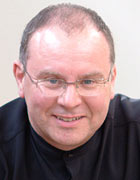 Christopher Houlding
MMus GGSM LRAM
Conductor, educator, performer