4BR Roadtest: Student tenor horns
15-Aug-2007
4BR has a look at three of the most popular student tenor horns on the market at the moment. Which one do we think is the best between the Yamaha, Rosetti and Jupiter for the next generation of young players to invest in? Read on...
---
---
Getting enthusiastic young players to accept that not all of them can play the cornet is one of the hardest jobs for brass teachers to try and overcome.
Anything from the child's own physical development to lack of availability of instruments in the back of the music room cupboard can mean that choices have to be made – sometimes not always to the liken of the child (or the parents for that matter) involved.
Some of these choices are easier than others – no small kid wants to be put on Bb tuba just to make up the numbers in the school band – but sometimes even an enforced choice can turn out to be inspired. Getting more players to take up the tenor horn is usually one that works out for the best.
The instrument is easy to play, can be carried back and from school without recourse to the hard pressed parent having to buy a 4x4 car, isn't prohibitively expensive to rent or buy and takes a particularly determined child to make sound like a piece of lead downpiping when they blow it. In fact the tenor horn is perhaps the ideal instrument to learn to play on.
A good tenor horn can enhance a childs musical development quite noticeably too – it is a flexible and responsive instrument that encourages and rewards hard work. However, it still has to have quality about it though.
With that in mind we have had our hands on three of the most popular tenor horns aimed at the young student player – those who have got to grips with the basics and are starting to take their playing a bit more seriously. They do vary in price, but all three are aimed at a specific market, so they are well worth comparing.
All three models came in lacquer finish from our friends at Normans Musical Instruments and are as follows:
Yamaha YAH203
Rosetti 500 92TH5L
Jupiter JAL 456L
---
Build Quality/Design:
The Yamaha is neat, compact and feels solid and well put together. The slides are a snug fit, the stainless steel top sprung valves slick, facile and sturdy, and the instruments furniture such as waterkeys, struts (9 of them), valve tops and bottoms, felts etc, all feel as if they are built to last.
The design also means that it is comfortable for even the smallest player to hold with ease, with the left hand in the correct position around the valve block. You can tell that it comes from the same stable as its siblings too whilst the lacquer finish was of a very high quality. It's an impressive piece of kit.
The Rosetti as we have said looks remarkably the same – only the smallest details are different. It doesn't feel remarkably the same in terms of quality though. The struts are in the same place, so too the waterkeys (although the plug is of plastic and not cork) whilst the lacquer finish is also of a decent quality. The valves are brass and stainless steel and although slick enough aren't in the same class as the Yamaha, whilst the instrument furniture is certainly not as good either. Easy to hold and well balanced it looks attractive enough, but whereas the Yamaha is a mini supermodel in the making, the Rosetti is an undernourished wannabe.

In both terms of build quality the Jupiter doesn't really run the Yamaha close but is better than the Rosetti. It's the design that lets it down.
It's well enough bolted together (as most things from Taiwan are), but the materials do not have the feel of quality or solidity of the Yamaha. The bottom sprung valves are out of the ark and the springs themselves look as if they have been nicked from a cheap Chinese watch. They don't inspire confidence that they will last more than a term of playing whilst the single waterkey will surely break off with a misplaced tweak or two.
All kids want something that at least looks the part and once more the Jupiter looks dated. The finger ring on the first valve is rather pointless, whilst the second valve tuning slide sticks out at such an angle that it means that the player is forced to hold the instrument like a small baritone. All a bit dated and not particularly well thought out, even the lacquer finish is dull.
Overall:
The Yamaha is without doubt the best of the three, and by some considerable margin.
Although the Rosetti is remarkably similar in design – and we do mean remarkably similar, right down to the positioning of struts and the waterkeys, it doesn't have the same feeling of quality of construction. You sense someone has decided to save quite a few bob here, there and everywhere.
The Jupiter may lack the quality in materials but is solidly put together. It's patently not in the same class as the Yamaha but pips the Rosetti, although the valves are a major concern and let it down. Cheerful enough in a Taiwanese lets keep smiling sort of way – but its like one of those small cars they make that appeals only to library assistants and committed members of the British Communist party.
Yamaha: 20
Rosetti: 15
Jupiter: 15
---

Ease of Blowing/Tone:
It is sometimes difficult to really make a poor sound on a tenor horn, but some people can. However as long as the basics of technique are in place a responsive instrument can make a great deal of difference, especially to the confidence of a developing player. Quality shows though here though.
The Yamaha is by far and away the pick of the three. Easy to blow throughout the range, it is well centred and can take a fair bit of welly. It produces a nice darkly hued tone throughout the range, which is helped by the 11.73mm bore and the 8 inch bell. It's responsive and flexible and allows a young player plenty of leeway to explore its, as well as their, limits.
The Rosetti doesn't quite come up to scratch, although it is easy to blow throughout the range and is well centred. In its comfort zone its OK – but nothing more, whilst it starts to get really tinny and harsh the more air is pushed through it. The same bore and bell as the Yamaha, but not the same quality of construction means that it lacks the flexibility and responsiveness and a young player may find it doesn't quite reward hard work and practice like the Yamaha does either.
The Jupiter is slightly smaller in bore (11mm) and bell size (7.2 inch) than its rivals, but it is surprisingly easy to blow and is also well centred. It's a comfortable instrument to play and produces a dark if slightly dull sound throughout the range. It can take a fair bit of welly and even though it is not as responsive or flexible as the Yamaha it does reward hard work and practice even if it doesn't quite shine.
Overall:
Once more the Yamaha is ahead of the field - and by a margin, but the Jupiter surprised us somewhat and the Rosetti was a disappointment.
The quality of the Yamaha is noticeable and as a result an improving player will find much to enjoy playing the instrument – it rewards hard work. The Jupiter may be workmanlike and a touch dull in comparison, but it does what it should and allows a developing player plenty of scope to improve. The Rosetti is just hard, harsh and lacks quality and could well breed a lack of confidence is a developing player as it doesn't reward improvement like the other two.
Yamaha: 20
Rosetti: 13
Jupiter: 16
---

Intonation:
It is always hard to tell when you are dealing with players who may not have fully developed their technique, whether or not it is them or the instrument that is at fault when it comes to intonation.
That said, you do get a pretty accurate picture of things with these three instruments.
All three are OK with the Yamaha once more delivering the best accuracy - not surprising given the care and attention that ha been bestowed upon it in construction. No new fangled triggers to help, but it is still an instrument that is remarkably well in tune throughout the range. That is more than good enough for even the most advanced student player.
The Rosetti is also pretty good too – again nothing much wrong although it tended to get noticeably sharp in the higher range above the stave. Not too much of a problem given who the instrument is aimed at, but it still reminds you that if a bit more care and attention had been given to quality then it could have been so much better.
The Jupiter is also OK, but nothing more. You shouldn't really be messing about at the top end of the range on this instrument as it does go quite a degree sharp. Again though – given who the instrument is aimed at then we shouldn't be overly concerned. It could be better though, but it falls into the same trap as the Rosetti.
Yamaha: 19
Rosetti: 16
Jupiter: 16
---

Overall Value for Money:
Yamaha:
The Yamaha is the most expensive of the three instruments (over twice as much as the Rosetti at around £650 - £700), but you get what you pay for.
Very well put together, it looks and plays the part, and you can be confident that nothing much is going to go wrong with it from the time you take it out of its wrapper to the time you want to part exchange it or pass it on to the next generation of potential Sheona Whites.
Comes with a good sturdy black plastic case, the polystyrene offers enough protection from most bumps and scrapes (although the bell is not protected very well with padding). The locks should last a lifetime although it's a bit disappointing that even though there are a couple of small compartments (and they are small) there is no room for any music.
The instrument comes with a Yamaha 37C4 mouthpiece, which should be exchanged if you can haggle well enough with the dealer for a better one (and why does Yamaha think you need two mouthpieces in your case anyway?). You also get valve oil, slide grease and a good quality cleaning cloth, plus an excellent booklet from the makers that tells you exactly how to look after your instrument.
Money well spent for us especially if a young player is serious about taking playing a brass instrument up for longer than the life span of the latest X Factor manufactured pop group.
Rosetti:
The Rosetti is the cheapest of the three instruments we tested (coming in around £325 - £350) and although it looks the part, it never quite lived up to its initial potential.
Well enough put together, but using cheaper materials, you feel that they have missed trick here and have concentrated too much on price rather than quality. It should last a while but it will surely start to show wear and tear and become a bit scruffy sooner than expected. That's an Achilles heel and is well worth considering if you are looking for something as more than just a short term investment. You do wonder how much the instrument is worth if something serious does go wrong.
The same goes for the soft case – a nice idea but one that would have been OK if it had been made out of something more than thin polystyrene, plastic and what looks and feels like 1970's car seat car covers. Two flimsy handles don't inspire confidence, and the same goes for the shoulder strap hooks too. Enthusiastic students need something more substantial.
The mouthpiece looks remarkably like the one found with the Yamaha, but isn't stamped and should be traded in as quickly as possible. The instrument fits tightly into its case, which has a couple of little cubby holes and a smallish side pouch that is big enough to hold a couple of march cards and a lottery ticket.
Strangely the one we tested came with a cheap yellow polishing cloth and a pair of white gloves! Perhaps your child can take up snooker refereeing in their spare time.
Quality does come at a price and temptingly cheap as it is, you know that long term it isn't going to work out as money well spent.

Jupiter:
If you can get over the fact that the Jupiter has been put together with the same technological advancement as the North Korean nuclear bomb programme then it is an instrument that does very much what it intends to do.
Take for instance the case it comes in. Built like Kim Yong Sung's personal nuclear fall out bunker its padded like a Sumo wrestler and looks as attractive as one too. The locks are a touch dated whilst the testimonial booklet that comes with the instrument should be treated with more than a little suspicion. You know it will last though.
The mouthpiece should be confined to the dustbin straight away although the two little cubby holes just allow for one test piece sheet of music to be stored safely away. Don't know about the valve oil or cleaning cloth but it should do what it says on the instructions.
Not a bad instrument, but one that is in desperate need of an update both in design and in quality of materials. The valves are the biggest cause for concern though and for this money (it comes in around £445 – £475) you should expect better. Well worth going that little bit extra and opting for the Yamaha.
---

Overall:
If you are serious about investing good money in an instrument that will more than do the job that it was intended to do, looks great and is built to last the course, then the Yamaha is the one to buy – without a doubt.
The Rosetti may look great and is very cheap, but it isn't a long term answer, whilst the Jupiter has to drawbacks for the price – it's a dated design even if it is well enough put together.
Be bold and go with the Yamaha – both you and your offspring won't be disappointed.
You should also be able to get a decent price in the second hand market place when the time comes to trade up, or if you have to buy your little one something for their new hobby – like a motorbike or pony.
Yamaha: 20
Rosetti: 13
Jupiter: 15

Overall Scores:
Yamaha: 20/20/19/20 = 79pts
Rosetti: 15/13/16/13 = 57pts
Jupiter: 15/16/16/15 = 62pts
4barsrest Classifieds
Kibworth Band
Required:. Due to work commitments, vacancies have arisen for a PRINCIPAL EUPHONIUM and a Bb BASS player to complete our band...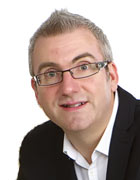 Ian Porthouse

Cornet soloist, clinician, conductor and adjudicator