Brass Bands for Britain
30-Mar-2011
The last Golden Age of banding? The 1970s were a time of bad haircuts, beige colour schemes and feral brass bands. Was it all really as good as this? Maybe so.
---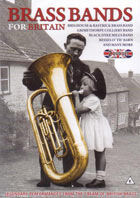 Double DVD:
Featuring: Besses o'th' Barn, John Foster & Son Black Dyke Mills, Brighouse & Rastrick, Cory, Fairey, Grimethorpe Colliery, Hammonds Sauce Works, Stanshawe

Total Playing Time: Approx 3 hours

To buy this DVD: www.4barsrest.com/shopping/dvds_detail.asp

Anyone who loves reminiscing about our banding yesteryears will relish this release of 100% copper bottomed nostalgia.

Technological advancements mean that even sepia tinted television appearances can be brought back to Technicolor life.

Dorian Gray

Time may move inexorably on, but unlike the picture of Dorian Gray, recorded images can get to look younger as we who made them, grow old…

'Brass Bands for Britain' is an eclectic trawl through the archives, which gives a revealing insight into just how brass bands were projected into the collective consciousness in the 1970s, courtesy of television performances of some the most famous ensembles of the time.

The overall result is a DVD release of over 3 hours of musical entertainment – and education.

Despite the questionable fashions, were these really the last vestiges of a banding 'Golden Age'?

Fashion

Forget the 'Life on Mars' flares, bad haircuts and preponderance of beige colour schemes, it's the playing that fascinates.

There is something quixotic about the performances of Besses with Frank Bryce, John Foster & Sons Black Dyke Mills under Geoffrey Brand and Roy Newsome and Grimethorpe directed by Elgar Howarth: a sense of intuitive musicality, although almost feral in its approach.

Independent minds

The MDs are conducting bands with fiercely independent musical minds (almost exclusively male) –thrillingly robust, scruffy and at times alarmingly imprecise - but completely and utterly engrossing nonetheless.

There is nothing anodyne, perfunctory or corporate: artistry abounds – bravura, rough edged artistry at times – but the genuine article without a shadow of a doubt.

It's fascinating experience to listen to the tonal qualities of the ensembles as they were then as compared to how they are now.

The 1970s were perhaps the last decade of true brass band tonality – the years before the orchestral orthodoxy and professional pedagogy had filtered inexorably into the major bandrooms of the country.

Sounding Brass

The opening disc features Grimethorpe Colliery, John Foster and Sons Ltd Black Dyke Mills and Besses o'th' Barn from a series called 'Sounding Brass' recorded in 1974, fronted by Elgar Howarth.

It's incredibly dated, but remains depressingly familiar; although the inclusion of French horns with Besses still seems startlingly inventive – or heretical, even now.

Black Dyke, being Black Dyke, resist such temptations and dip into their own archives for some classic items – back as far as 'Hansel and Gretel', which brought them an Open victory in 1895, whilst Grimethorpe give a tantalizing glimpse of future possibilities.

Brighouse concert mode

DVD 2 is 'entertainment all the way', epitomized by the high water mark of exposure enjoyed post 'Floral Dance' by Brighouse & Rastrick.

From 'Pebble Mill' to 'Top of the Pops' (with an angelic Billy Millar as a featured soloist) it's banding at its peak of public consciousness – further enhanced by the popular (and it was popular) television feast that was 'Granada Band of the Year'.

No irony

The fascinating insight into that contest environment in 1977 is summed up by a female player.

When asked what attribute she requires to perform in a male dominated banding world, she replies with not a hint of irony – 'courage'.

It also sums up what brass banding at the time was all about too: the courage of a musical conviction to show people just how good we were at what we did - despite how it made us look.

Malcolm Wood
---
Playlist

DVD 1
Grimethorpe Colliery:
Red Sky at Night; Washington Grays; Earl of Oxford's March; Spectrum*; Grimethorpe Aria*; Cornet Cascade; Introduction to Act III, Lohengrin

John Foster & Son Black Dyke Mills:
Queensbury*; Hansel & Gretel*; A Moorside Suite*; Journey into Freedom*; John O'Gaunt*; The Accursed Huntsman*; Queensbury

Besses o'th' Barn:
Hail Smilin Morn'; Finale from William Tell*; A Taste of Honey, Soloist: Frank Johnson; Horra Staccata, Soloist: Brian Mather; Promenade*; Elegy from A Downland Suite; Alorus Jack

DVD 2
Brighouse and Rastrick in Concert conducted by Derek Broadbent, Guest Soloist: Bill Millar
African Waltz; Cavantina; Blayden Races; Procession of the Nobles; Cornets A Go, Go, Music; Watching the Wheat; Floral Dance.

Granada Band of Year 1977:

Semper Fidelis*; March from Concerto Number 2 for Brass Band*; Crown Imperial*; I Only Have Eyes for You*; 1812 Overture*
Grimethorpe Colliery's winning programme: Divertimento; American Dream; Berne Patrol; Blue Rondo a la Turk; Greensleeves; Great Gate of Kiev

A Thousand Yorkshire Voices:
Softly as I Leave You; On Ilkla Moor Baht 'at'; Radetzky March; Jerusalem

*denotes only part of the work performed
4barsrest Classifieds
BMP EUROPE LTD GOODSHAW BAND
WE REHEARSE ONE NIGHT PER WEEK. . To complete our line up we still require. . SOPRANO CORNET. . CORNETS. . ONE NIGHT PER WEEK...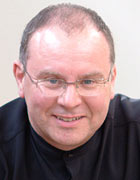 Christopher Houlding
MMus GGSM LRAM
Conductor, educator, performer