International Staff Band
28-Nov-2012
Bandmaster: Dr Stephen Cobb
Chelmsford Citadel
Saturday 24th November
---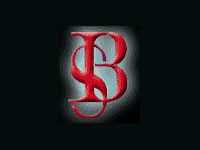 One of the many functions of the ISB is to introduce new music, and several recent works featured during their weekend visit to Chelmsford.

The band performed well in a varied programme, with only the occasional hint of untidy ensemble, possibly as a result of new arrivals still settling in.
Breezy

Kevin Larsson wrote 'Temple 125' for Bromley Temple Corps and the breezy march, played with brio has a distinctly American feel, with prominent use of the glockenspiel.

In a change of mood, Paul's Sharman's sensitive setting of 'The Lord Bless You and Keep You' ensured that the melody was always given due prominence.
Vitality

'The Day of the Lord', the latest work by Stephen Ponsford, displayed his customary vitality and ability to blend contemporary worship song with more traditional elements. Opening with aggressive writing and references to the tune 'The Judgement Day', other melodies featured were, 'I see the King of Glory' and 'Salvation Belongs to Our God'.
Principal cornet Kevin Ashman produced a scintillating account of 'Song of Exultation', sparkling in the intricate passage work and nicely sustained in the setting of 'I Know thou art Mine' at the heart of the work. The trombone section then showed its versatility in 'Trombone Vespers', with its mixture of moods and styles.
Lively

Sam Creamer's lively, Latin American style version of 'Faith is the Victory' came next with its prominent percussion, syncopated rhythms and quasi-improvised solos for soprano and trombone.
The band also produced a fresh-sounding account of 'Victorian Snapshots – On Ratcliff Highway', with the solos played with confidence, helping to paint a vivid sound picture of the Salvation Army in its early days, aided by projected images on the overhead screens.
Crowd pleaser

'Montreal Citadel' was certainly a crowd pleaser, showing off the power and precision in the lower sections of the band, whilst Derick Kane's solo 'Air 'N Variations' gave ample opportunity to demonstrate his control across the full range of the instrument - culminating in a resonant top F finish.
It was followed by 'Lift up Your Voice', an up-tempo setting of 'All Creatures of our God and King' before Richard Woodrow showcased his skill on flugel in 'Soul Full', written for him by fellow ISB member Paul Sharman.
Archives

John Rutter's 'Distant Land' led into Major Noel Wright's devotional section, before the band delved into the archives for 'That Beautiful Land', recorded way back in 1961 under Bernard Adams, with piano and brass quartet providing the accompaniment.
The celebratory 'Fire in the Blood' proved a fitting finale to the programme, with some stunning playing culminating in a wall of sound that was nevertheless well controlled.
The rousing encore 'Praise' brought to the end a most enjoyable evening's music-making.
Peter Bale
4barsrest Classifieds
Stannington Brass Band
A SOLO TROMBONE player required for this 1st Section Stannington Brass, Sheffield. Sensible balance of concerts & contest...
Newark Town Band
Date: 26-May-2013
Venue: AEC Commercial Vehicle rally at Newark Showground, Nottinghamshire NG24 2NY