Tredegar Town Band
11-Nov-2012
Conductor: Ian Porthouse
Soloist: Byron Newton
Theatre Hafren
Newtown
Friday 2nd November
---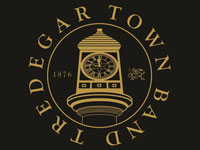 Newton's Theatre Hafren has been providing a critically respected series of high profile brass band concerts in one of the leading independent centres for the arts in Wales for close on 10 years now.
Knowledgeable

Marketing Manager Del Tomas has built up a loyal and knowledgeable patron base in the Mid Wales area, allowing him to book many of the best UK bands in a theatre that provides a compact auditorium with an excellent acoustic.
The autumn visitors for the first time since 2003 was the All England Masters champions Tredegar, who provided a well balanced programme tailored to an audience that obviously enjoyed the eclectic repertoire that was on show.
Sprightly

Despite their disappointing result at the Royal Albert Hall, Ian Porthouse led a confident, sprightly band through their well rehearsed selection box of entertainment fayre – from the choreographed opening of 'Blackbird Special' and revved up 'Folk Festival' to a superb bit of Barbara Streisand inspired trumpet work from Dewi Griffiths on 'People'.
The fluttering intervention of an errant Red Admiral butterfly (disposed of in caring ecological fashion by a delicate tuba player and a pint glass) helped keep the players and MD on their toes as the first half progressed with Byron Newton as the featured guest soloist.
Sparkling form

This was the talented New Zealander's final weekend of appearances with Tredegar before he flew home to start a new musical chapter in a burgeoning career, and he was on sparkling farewell form all evening with excellent memorised contributions, including slick renditions of 'Reverie', 'Zeibekikos' and 'Harlequin',
Tredegar's own stable of solo performers were in good nick too, with soprano Ian Roberts and flugel Danny Winder providing a tasteful rendition of 'Pie Jesu', whilst more flamboyant ensemble work came with 'Credo' to end the first half and a sneak preview of part of their forthcoming Brass in Concert programme to open the second.
Well pleased

Traditionalists were well pleased with 'The Lost Chord' and 'Men of Harlech' whilst warmth and atmosphere was portrayed with 'The Smile' and 'Letter from Home'.
Flourish

The final flourish came with Matthew Hall's 'Nightingale Dances' and the bubbly encore of 'The Joybringer', complete with vocals to close a pretty joyful evening in fine style.
Mathew Ruel
4barsrest Classifieds
SEWBBA Ebbw Vale
Date: 18-May-2013
Venue: Ebbw Vale Leisure Centre, Municipal Offices, Civic Centre, Gwent. NP23 6XB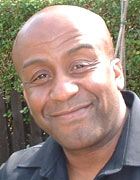 Duncan A. Beckley
BA, QTS, LTCL, FTCL, ARCM
Conductor, adjudicator, band trainer and teacher