Sergai Nakariakov
10-Nov-2012
Accompanist: Maria Meerovitch
Royal Welsh College of Music & Drama
Cardiff
Tuesday 30th October
---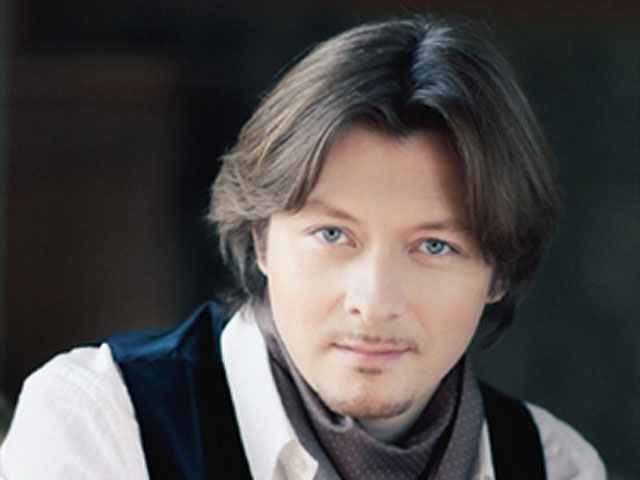 This was a player I have wanted to experience in concert for many years, and thanks to Kevin Price at the RWCMD and the wonderful acoustic of the Dora Stoutzker Hall, nobody was left disappointed.
The Russian phenomenon has been appointed 'International Chair in Trumpet' at the College, and prior to this evening performance had worked with awe struck college students.
Unassuming

He entered in unassuming manner with his distinguished accompanist Maria Meerovitch, although rather unconventionally he stood behind the pianist to perform.

The musical chemistry between the two was clear to hear though – enhanced by his intuitive memorised responses to her sympathetic, elegant counterpoint.
Effortless brilliance

Vladimir Torchinsky's 'Capriccio pour Trompette', with its extended muted cadenza over sustained dissonant piano chords, repeating syncopated chordal foundation, shifting meters, chromatics and shifting rhythms was played with effortless brilliance.
'Après un Rève' by Gabriel Fauré on his custom four valve Coutois 156R flugel to follow was equally sublime: The ingenuity of phrasing blended into a flawless and awe-inspiring musical gesture.

Wonderful

Maria Meerovitch also treated the audience to a brace of wonderful Schumann solo items before the trumpeter returned with 'Arabeske' and 'Widmung' – the latter dedicated to Timofei Dokshitser.

Apparently the two players never met, but Dokshitser's recordings, especially his recordings of Bach Preludes had a profound effect on the aspiring young performer.
Rich musicality

Max Bruch's 'Kol Nidrei, Op. 47', also known as 'All Vows' was performed with rich musicality – the series of variations delivered with rare delicacy as well as bravura technique, without once losing sense of the musical line or Yom Kippur inspiration.
More Schumann transcriptions after the interval came with 'Three Fantasy Pieces' played with control and artistry on flugel horn – at times tender and expressive at others light, lively and ignited with fire.
Delicious

Two lovely Schubert piano solos from Maria led into melodies from Poulenc and Violon, before a bit of delicious lollipop pyrotechnics in Arban's 'Variations on Norma'.

To end, another display of incredible virtuosity and eloquent interpretation, with encores from Tchaikovsky and Francis Jean Marcel Poulenc that sparkled with diamond like precision and flawless clarity.

Perfect

With many audience members keen to meet their hero, a seemingly shy and pleasant young man exchanged ideas and chatted to the adoring staff, students and audience over a glass of wine after the recital.
It was the perfect end to a perfect musical night.

Rob Stew
4barsrest Classifieds
Cold Ash Brass
Cold Ash Brass (5 mins from J13, Newbury, of M4), Musical Director Jemma Evans, require PRINCIPAL CORNET. After fifth and fou...
SEWBBA Ebbw Vale
Date: 18-May-2013
Venue: Ebbw Vale Leisure Centre, Municipal Offices, Civic Centre, Gwent. NP23 6XB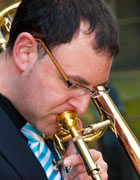 Brett Baker
BSc (Hons), ARCM, PG Dip
Rath clinician, conductor, teacher and adjudicator