International Staff Band of the Salvation Army
9-Nov-2012
Bandmaster: Dr Stephen Cobb
William Booth Memorial Hall
Nottingham
Saturday 27th October
---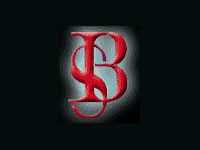 "Why should the devil have all the best tunes?" said William Booth, founder of the Salvation Army in 1865.
Not the case

Well, the International Staff Band of the Salvation Army certainly proved that this was not the case as they performed in Nottingham as part of their monthly concert schedule.
The strains of the opening march 'Temple 125' gave an indication that the band was on fine form with a tightness of ensemble to match the best secular outfits in the country.
Well received

Paul Sharman is a rising star within SA music and his new arrangement of 'The Lord Bless Thee and Keep Thee' was well received by the capacity audience, as was his flugel solo 'Soul-Full', wonderfully played by Richard Woodrow.
One of the most pleasurable aspects of an ISB concert is their ability to explore and develop new repertoire – shown here in a work by Steven Ponsford, 'The Day of the Lord' which gave the band the opportunity to demonstrate outstanding ensemble control and understanding in its execution.

RSA

In Ray Steadman-Allen's 90th year it was only fitting to include works by the composer.
'Trombone Vespers' neatly featured the band's talented quartet, followed by 'Victorian Snapshots – On Ratcliff Highway' – the latter painting a dramatic picture of life in Victorian England, relating in particular to the most deprived area (and most dangerous) of the East End of London – Ratcliff Highway.
Containing references to street songs, sea shanties and the general hullabaloo the band drew out the often darker strands within the piece, reflecting the carefree attitude of the participants but also demonstrating the underlying menace of a society whose moral values were at odds with the Victorian veneer of good taste.
It was a memorable performance, enhanced by visual representations of street scenes of the period.

Proud heritage

The ISB has a proud heritage of first class soloists and this was proven by both Kevin Ashman ('Song of Exultation') and Derick Kane ('Air & Variations').

Both soloists revealed that they continue to perform to the highest standard with a stage presence capturing the audience's attention and respect. The playing was outstanding.

It was nice to hear works by Stephen Bulla who is often, sadly, a little neglected in some quarters with his up tempo arrangement of 'Lift Up Your Voice', whilst Sam Creamer's (a young SA composer from Australia), 'Faith is the Victory' was also a welcome addition.
Finale

The band's finale was Paul Lovatt-Cooper's 'Fire in the Blood', with a fantastic encore, the iconic march 'Praise' by Wilfred Heaton.
At all times the band were eloquently conducted by Staff Bandmaster Dr Stephen Cobb who exhibited his thorough understanding of both the technical and musical aspects of the music from start to finish.
David Hirst
4barsrest Classifieds
Cold Ash Brass
Cold Ash Brass (5 mins from J13, Newbury, of M4), Musical Director Jemma Evans, require PRINCIPAL CORNET. After fifth and fou...
SEWBBA Ebbw Vale
Date: 18-May-2013
Venue: Ebbw Vale Leisure Centre, Municipal Offices, Civic Centre, Gwent. NP23 6XB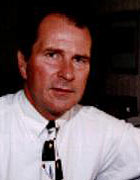 Bruce Fraser
DRSAM. (P), DRSAM. (WT)
Composer, conductor, arranger and adjudicator