Britain Celebrates!
31-Oct-2012
Brighouse & Rastrick and Rothwell Temperance Bands
Conductor: Garry Cutt
Huddersfield Town Hall
Saturday 27th October
---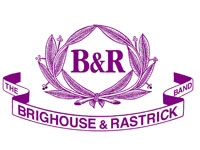 There was plenty for Britain to celebrate in 2012. The Diamond Jubilee, Olympic and Paralympic Games, Bradley Wiggins and Andy Murray: The opportunity to lift the odd glass of champers just went on and on...
Great in Great Britain

One last chance then to remember just what made the 'Great' in Great Britain with this cracking concert provided by Brighouse & Rastrick and Rothwell Temperance performing music that couldn't have been more proudly patriotic if it came with Union Jack stickers posted on the band parts.
There was also a great deal of pride on show for the local favourites in their famous purple jackets as their bid to create their own piece of memorable 2012 history was recalled by the locals prior to the opening item.
Dapper

A dapper guest conductor Garry Cutt took to the stage following the warm welcome by Brighouse President, Paul Beaumont to conduct Walton's 'Spitfire Prelude', which left vapour trails with its immediate impact before being followed by a neatly executed account of Sullivan's 'Yeoman of the Guard' overture.
Rothwell's principal euphonium Michael Howley dusted off the old standard, 'Rule Britannia' with razor sharp precision, before the familiar 'Nimrod' pulled at the emotional heartstrings thanks to some lovely cornet playing from Tim Hammond.
Warm beer

Vaughan-Williams' 'English Folk Song Suite' was delivered with a controlled feel of bucolic warmth that evoked images of village greens and warm beer, whilst the front row cornets of both bands took stage centre to perform Ronald Binge's 'Cornet Carillon', with a ringing clarity that also brought back memories of a Britain of solid virtues and Sunday morning services.

Malcolm Arnold's 'Little Suite for Brass' was dusted off with considerable wit and panache before the pomp and splendour a refined 'Crown Imperial' brought the first half to a close.
Tasteful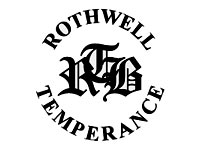 Gordon Langford's popular selection of 'Famous British Marches' segued into a tastefully restrained account of 'The Lost Chord' with Stuart Lingard's beautiful cornet sound filling the hall.
007

Brighouse's solo spot came with Lucy Murphy and Leah Willliams in excellent duet form on Peter Graham's 'Reflections' from the band's latest CD, whilst a crafty 50th birthday homage was paid to the most British of secret service agents in Goff Richards enjoyable selection of 'Bond Tunes', which contained some excellent trombone work from Ryan Watkins and a percussion section that had more exotic trickery at their disposal than issued to 007 by Q.
Sparkling

Kevin Crockford was on sparkling form with 'Memory' and in Arnold's bobbing 'Padstow Lifeboat', whilst Edwardian comic operetta was recalled with 'Sullivan Fantasy'.

All that was left was for a bit of 'Last Night of the Proms' audience participation, although despite encouragement from Maestro Cutt, they rather let themselves down with a pretty inept knowledge of the words to 'Jerusalem' (it was pitiful singing!) although they did redeem themselves splendidly in 'Pomp & Circumstance No.1'.

Heartened by a timely booster injection of patriotism, they filed out into the dark night proud to be British once more.
Malcolm Wood
4barsrest Classifieds
Carlton Brass
Carlton Brass Nottingham 1st section require the following players to complete its line up . . Tenor Trombone . . Bass Trombo...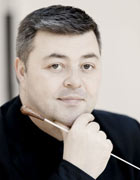 Craig Anderson
DRSAMD CPGS
Conductor, band trainer, teacher , tuba player