Hepworth Band
6-Oct-2012
Conductor: Phillip Chalk
St Paul's Church
Mirfield
Saturday 15th September
---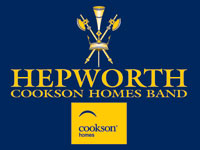 In front of a capacity audience Hepworth delivered a fine evening's musical entertainment that was a guaranteed 100% success:

The music chosen came from the audience members themselves.
Bold

The bold 'Olympic Theme' was an appropriate choice to open given the recent successes of our Olympians was still fresh in the mind whilst the contest march, 'BB & CF' followed with a nice feel of swagger and brio.
Principal cornet Alan Hobbins was on excellent form with a delightful rendition of, 'Rusalka's Song to the Moon', before a contrast came with the upbeat 'Valero' and the lovely gem that is the 'Siciliano' from Malcolm Arnold's 'Little Suite for Brass'.
Lyrical

Traditionalists were kept more than happy with the warm, lyrical treatment of John Ireland's 'Elegy' from 'A Downland Suite', before the first half was rounded off by the exciting robustness of 'The Barbarian Horde' from the sword and sandals epic, 'Gladiator'.
Popular

The second half provided more popular entertainment fayre, with 'Holiday for Strings' followed by all three movements of the bucolic Vaughn Williams 'English Folk Song Suite'.
Katherine Bentham delighted the audience with the lovely flugel solo, 'Marianne' before Wilfred Heaton's quirky march, 'Praise' led into 'Indiana Jones and the Temple of Doom'.
A well crafted performance of Elgar's 'Nimrod' was the aperitif for the powerful finale and a robust climax of 'Pines of Rome' rounded off a fine night of music that certainly met all the varied tastes of the audience.
David Tinker
4barsrest Classifieds
Carlton Brass
Carlton Brass Nottingham 1st section require the following players to complete its line up . . Tenor Trombone . . Bass Trombo...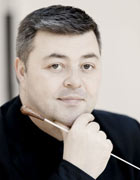 Craig Anderson
DRSAMD CPGS
Conductor, band trainer, teacher , tuba player