Great Northern Brass Arts Festival Gala Concert 2012
11-Sep-2012
Featuring: Brighouse & Rastrick, Foden's, Black Dyke
Conductors: Professor David King, Richard Evans, Dr Robert Childs
Bridgewater Hall
Manchester
Saturday 8th September
---
The evening Gala Concert saw three champion bands on cracking form.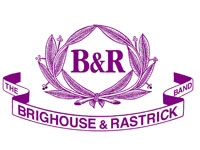 Scintillating
Professor David King immediately had the audience eating out of the palm of his hand as National champions Brighouse & Rastrick delivered a programme based around music from their new CD release entitled 'War of the Worlds'.
The '4BR Band of the Year 2011' (as announced by the MD to ensure no bragging right stone was left unturned) was on absolutely scintillating form - from first note until last.
Top of the game

The opening Cossack-inspired, 'With Fire & Sword', was bursting with fervent energy, whilst Stuart Lingard was once again at the top of his game (after his 'Best Instrumentalist' Award at the recent British Open) with a superb rendition of 'Por Una Cabes'.
The delightful 'Lady Stewart's Air' – a tribute to Adrienne, Lady Stewart, for her outstanding contribution to cultural life in both Australia and New Zealand, was a simple melody played with artistic beauty.
To close a very enjoyable contribution from the Yorkshire heavyweights, excerpts from the 'War of the Worlds' CD that included some excellent duet playing by Lucy Murphy & Leah Williams to guarantee plenty of interval CD sales, as well as some bubbling pot boilers from Piazzolla and Alfred Reed.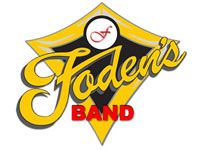 Musical party
The newly crowned British Open Champion Foden's closed the first half, and it was clear that the Sandbach band was still in the mood for celebrating.
Mark Wilkinson and Glyn Williams carried on stage the famous gold shield, followed by Richard Evans (wearing a brilliant cravat) to lead the obligatory 'The Champions' march – played with just the right amount of 'bragging rights' swagger.
The MD certainly enjoyed his chance to steer Foden's in this confident mood, entertaining the audience with his gags and one liners, before ensuring a gimlet eyed adherence to ensemble excellence as soon as he lifted the baton.
Full blooded

A reprise of two 2011 Brass in Concert pieces with the full blooded 'Malaguena', followed by John Barber showcasing his musical skill set on trombonist and piano on 'Amazing Grace' were demonstration classes in ensemble and individual excellence.
Philip Littlemore's beautiful 'O Magnum Mysterium' was played with warmth and understanding, whilst Mark Landon simply fizzed through, 'Xlylomania'.
All that was left was for the red-jacketed champions to enjoy a tub thumping finale in 'The Great Gate of Kiev' – which sent the audience into the interval break almost ready to storm the Winter Palace.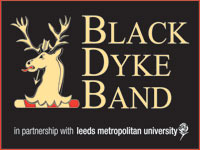 Dream come true

An enjoyable day came to a close courtesy of the reigning Yorkshire, European & English National Champion, Black Dyke under the direction of Principal Guest Conductor, Dr Robert Childs.
An expectant audience (including Dr Nicholas Childs, observing everything and missing nothing in the hall) sat back as Dyke launched into 'Olympic Fanfare & Theme' whipped off with slick panache.
The central feature was the appearance of the fine soprano, Amanda Roocroft.

Ambition

She revealed that performing on stage with Black Dyke was something of a lifetime's ambition (she was a former soprano cornet player in her time) and she certainly lapped up every second of her opportunity.
'Bobby Shaftoe', 'Golden Slumbers', 'Soldier, Soldier (won't you marry me)' all expertly arranged by Elgar Howarth supplemented Jonathan Bates' new arrangement of 'Russalka's Song to the Moon', as Miss Roocroft's powerful voice filled the auditorium thanks in no small part to the sympathetic accompaniment from the band.
Highlight

The undoubted highlight however was 'Scarborough Fair', where soprano cornet stars Kevin Crockford, Paul Duffy and the peerless Alan Wycherley joined her for a classy bit of showboating.
Glenn Miller's, 'String of Pearls' and 'In the Mood', were a neat change of style before the evening was brought to a patriotic close as Matthew Routley led from the deck of the good ship 'Victory' as he narrated the opening lines to the 'Battle of Trafalgar'.
It proved to be a rousing climax to a rousing event.
Malcolm Wood

Images of the Festival taken by Steve Jack can be found at: http://www.4barsrest.com/articles/2012/1337.asp#.UE8Deo2PWgw
4barsrest Classifieds
LGB Brass
LGB Brass based in Lewes East Sussex is looking for an additional front row cornet player due to job relocation. Third sectio...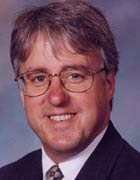 Ian Holmes
BA (hons), PGDip (RCM), ARCM, ALCM.
Conductor, band trainer, piano accompanist and teacher