Freeh Spirit
23-Dec-2012
Brett Baker
Featuring: Reg Vardy Band
Conductor: Ray Farr
White River Evocations: WR-12-05
Total Playing Time: 62.14
---
Brett Baker is to the trombone what Steven Mead is to the euphonium: Both have back catalogues as long as your arm thanks to their ever inventive ability to step outside the traditional confines of brass band repertoire.
New horizons

As he enters his thirteenth year with Black Dyke, Brett continues to seek new musical horizons and this latest release finds him in mainly 'big band' mood as he tackles new arrangements of classic Americana by Mark Freeh.

The list of the composers featured reads like a who's who of cool: Mancini, Gershwin, Riddle, Barry and Carmichael have written some pretty great stuff over the years – and that effortless, easy listening class permeates the uncomplicated melodies, which Freeh has structured in some top notch arrangements.
Mood music

From the opening, 'All the Things You Are', the soloist captures the mood; thundering out Jerome Kerns 1939 hit before settling down to some more refined, languid items.

'Moonlight in Vermont' and 'Stella by Starlight' are relaxed and serene whilst 'Dreamsville' is played in the Lusher style of almost perfect untroubled ease.

Upping the tempo, 'The Green Bee' was originally set to be the theme for the 'Green Hornet' TV series but ultimately never used. Baker uses his skill and dexterity to pull off what was originally a transcription for 21 trombones!

Classics

There are three 'classic' solos featured; each highlighting a more conventional soloistic approach.
Arthur Pryor's 'Air Varie' is typical of the turn of the century 'music hall' solo, as is 'Phenomenal Polka' by Frederick Innes, the 'Paganini of the Trombone' as the excellent sleeve notes tell us: The soloist delivers both in exceptional impersonations.
Meanwhile, 'Danza Allegre', which rounds the disc off, brings back memories of Carole Dawn Reinhart at the National concert some 36 years ago, with Brett producing an arguably more precise, outstanding performance.

Lick of paint

Some pieces have been arranged previously, but find new transformations here: 'Someone to Watch Over Me' and the equally well-known 'Stardust' are given a welcome fresh lick of musical paint.
There are one or two items that don't quite work though - with 'Walking the Dog' and 'You Only Live Twice' more band items with trombone and rather than the other way round. It does take away a little of the gloss from the soloist.

Less is more

Throughout, the Reg Vardy Band does an admirable job of the accompanying duties, led by Ray Farr, who directs as if he could lead this sort of music all day long – a cracking example of knowing when less is more.

The only major gripe is the recording which sounds as if it was made in a broom cupboard.
Stubborn

It's that close, with the engineer trying to get some life out of what sounds like a very stubborn acoustic. It's a real shame as it spoils what could have been an exceptional recording.
However, if you can live with it, this is still a very enjoyable addition to the CV of one of the banding movement's great musical explorers
Steve Jack
What's on this CD?
1. All The Things You Are, Kern/Hammerstein/Korey, 2.47
2. Someone to Watch Over Me, George Gershwin, 3.14
3. Air Varie, Arthur Pryor, 7.47
4. I Know Why (and so do you), Harry Warren, 2.44
5. Walking The Dog, George Gershwin, 3.53
6. Moonlight in Vermont, Karl Suessdorf, 3.22
7. I'm Getting Sentimental Over You, George Bassman, 3.47
8. Dreamsville, Henry Mancini, 2.48
9. The Green Bee, Billy May, 2.28
10. Unforgettable, Nelson Riddle, 3.32
11. You Only Live Twice, John Barry, 2.10
12. Phenomenal Polka, Frederick Innes, 6.10
13. Stella by Starlight, Victor Young, 3.39
14. Our Love is Here to Stay, George Gershwin, 4.18
15. Stardust, Hoagy Carmichael, 3.32
16. All the Way, Jimmy van Heusen, 3.00
17. Danza Allegre, James burke/Erik Leidzen, 3.01
4barsrest Classifieds
The Melton Band
Tutti Cornets, Trombone and Euphonium players required to join a current 4th section, promoted to 3rd section from 1st Januar...
South London Fellowship Band
Date: 4-Jun-2013
Venue: Mini Tour (4th June to 7th June 2013).. See 'Concert details'.. Further information to follow.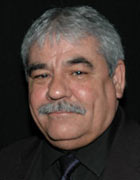 Stan Lippeatt
BA, LRSM
Conductor, adjudicator, tutor