Feeling Good
14-Dec-2012
Jackfield Elcock Reisen Band
Conductor: Simon Platford
Chorum Recordings: CHORC 189
Total Playing Time: 67.00
---
No wonder Jackfield Elcock Reisen Band is feeling good.
A very well run organisation is enjoying an extended period of contesting success under the baton of Simon Platford, resulting in them fast becoming a solid Championship Section outfit that benefits from realistic future ambitions.
Strong vein

That strong vein of Midland sensibility is certainly on show with this enjoyable showcase recording, which has been intelligently tailored to appeal to hard core supporters, banding cognoscenti and the occasional listener.
The 15 tracks includes their winning performance of 'Trittico', recorded live at the 2010 Leicester Open – and played with meaty brio and a bold stamp of confidence, as well as a flamboyant bit of xylophone work from Ollie James on 'Helter Skelter' which certainly lives up to its name, despite the odd mis-pitched marble dropped by the breathless accompaniment.
Greasy

'Fanfare for a New Age' is a welcoming opening aperitif, which is followed by a downright greasy rendition of the title track by trombone soloist Simon Holland that drips with lascivious intent:

No wonder old Anthony Newly wore a dirty smile on his face after waking up next to Joan Collins in her prime. Mr Holland sounds like a lucky man too on this form.
Not outdone

Not to be outdone Nic Aulton is a lyrical balladeer on a finely shaped rendition of 'Carrickfergus', Bryan Adams displays real Steif-like quality on 'Teddy Bear's Picnic' and Emma Holland is a suave presence in the lead role in 'Rainforest' from 'Windows of the World'.
Throughout the recording Simon Platford's considered approach to dynamics and tempi enables the band to produce a vibrant sound without resorting to overblown harshness – something shown to good effect in contrasting repertoire that includes a witty rendition of the Beatle's 'Honey Pie' and a warmly balanced 'Deep Harmony' built on a fine bass led foundation of cultured sonority.
Savile Row

There is also a welcome reserve about the Elvis inspired 'American Trilogy' (as if the lad was dressed in Savile Row rhinestone white jump suit) and a colourful restraint about 'The Circle of Life' and 'Scarborough Fair' that highlights the style rather than the sometimes laboured structure of the arrangements.
Both 'The Gael' and 'Windows of the World' are delivered with atmosphere and nuance too, whilst the live recording of 'Trittico' enables you to hear why the band has continued on its incremental upward trajectory since their Butlins First Section victory in Skegness in 2010.
An under estimated top level test piece is given a thorough work out – and deserved a bit more applause, especially as its rounded off with a cracking finish – which reminds you of the old 1970's Nine O'Clock news theme.
Sparse

All put together in a neat overall package by Chorum Recordings, the only disappointment comes with the rather sparse sleeve notes, which would have benefitted from at least a bit of information about each of the well delivered tracks.

That though is a minor gripe on a release that deserves to sell well enough to make the Jackfield Band treasurer feel especially good too.
Iwan Fox
What's on this CD?
1. Fanfare for a New Age, Goff Richards, 1.38
2. Feeling Good, Bricusse/ Newly, arr. Schwalgin, Trombone Soloist Simon Holland, 4.23
3. The Circle of Life, Elton John/Tim Rice, arr. Philip Harper, 6.04
4. Honey Pie, Lennon/McCartney, arr. Sandy Smith, 3.05
5. Carrickfergus, Stephen Roberts, Baritone Soloist Nic Aulton, 3.47
6. Scarborough fair, Simon/Garfunkel, arr. Eric Crees, 5.33
7. An American Trilogy, Trad, arr. Goff Richards, 4.45
8. The Teddy Bears' Picnic, John Bratton, arr. Stephen Roberts, Bass Soloist Bryan Adams, 3.29
9. The Gael (from The Last of the Mohicans), Trevor Jones, arr. Andrew Duncan, 5.34
10. Deep Harmony, Stuart Pullin, 5.05
Windows of the World, Peter Graham
11. Amazonia, 1.59
12. Rainforest, Horn Soloist Emma Hocknell, 2.42
13. Drums of Thunder, 3.18
14. Helter Skelter, W. Lemon, arr. Ray Woodfield, Xylophone Soloist Ollie James, 3.42
15. Trittico, James Curnow, 11.56
4barsrest Classifieds
BMP EUROPE LTD GOODSHAW BAND
WE REHEARSE ONE NIGHT PER WEEK. . To complete our line up we still require. . SOPRANO CORNET. . CORNETS. . ONE NIGHT PER WEEK...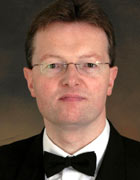 Chris Wormald
B.Mus (Hons), LTCL, PGCE
Conductor, adjudicator, arranger