Patrons' Choice V
20-Aug-2012
Foden's Band
Conductor: Michael Fowles
Soloists: Mark Wilkinson, Richard Poole, John Barber, Helen Williams, Glyn Williams, Mark Landon
Doyen: DOYCD291
Total playing time: Approx 75 mins
---
The fifth in the series of musical 'thank you' releases from Foden's is a classy selection box of goodies that should once again persuade long arms to delve into short pockets in search of loose folding money, both from supportive patrons and the general brass banding fraternity.
Family silver

It's the type of material Foden's has long been able to effortlessly buff up to a showcase finish without too much intensive elbow grease – a bit like dusting off the old family silver for an appearance on the Sunday dinner table to impress the visiting in-laws.
There is plenty of tasteful, well manicured playing on show from start to finish – with the band's stable of top notch soloists displaying their impressive credentials without quite being pushed towards the limits of their considerable abilities.
Tight rein

Michael Fowles keeps an admirably tight rein on things from the middle: Dynamics and tempi are intelligently contrasted and balances well monitored, with the defined layers of the ensemble built on the powerful bass end foundation like a well baked sponge cake.
There is the occasional touch of scrappiness in places – but nothing more than a mere graze or two to take the veneer off the polished burr of the playing.
Fine ensemble

The tracks themselves are pretty standard fayre – with a robust opening march followed by fine ensemble renditions of the more substantive 'Ruler of the Spirits', 'O Magnum Mysterium' and Howard Snell's cracking arrangement of Beethoven's 'Finale from Symphony No 7'.
Knicker twang

Tasty lollipops come in the form of the Usian Bolt inspired Shostakovich 'Galop', the kilt swirling 'Dundonnell', a vodka fuelled 'Armenian Fire Dance' and suave 'Moon River' - which certainly gets you in the mood to try and twang the knicker elastic of Holly Goligtly in Room 135 of Tiffany's Hotel.
The two really interesting tracks though are the lovely arrangement of John Ireland's 'Love Unknown' by Steve Robson and Andy Scott's superbly crafted, 'In the Ancient Crosses', both of which are well worth any band paying a few bob to get their hands on to add to their own concert cruet sets.
As with this release, both of them will certainly impress the in-laws.
Iwan Fox
What's on this CD?
1. Washington Grays, Claudio Grafulla, 4.12
2. Ruler of the Spirits, Carl Maria von Weber, arr. Bram Gay, 6.12
3. Waltz Song from Romeo and Juliet, Charles Gounod, arr. Drake Rimmer, Mark Wilkinson (Cornet), 3.52
4. Galop, Dmitri Shostakovich, arr. Howard Snell, 1.47
5. O Magnum Mysterium, Morten Lauridsen, arr. Philip Littlemore, 6.13
6. La Virgen de la Macarena, Raphael Mendez, Richard Poole (Soprano Cornet), 3.22
7. Hunting Wabbits, Gordon Goodwin, arr. Robin Dewhurst, John Barber (Trombone), 4.48
8. Love Unknown, John Ireland, arr. Steve Robson, 4.00
9. Dundonnell, Philip Sparke, 6.03
10. In the Ancient Crosses, Andy Scott, 3.44
11, Postcard from Luthermuir, Kevin Birch, Helen Williams (Flugel Horn), 5.41
12. Armenian Fire Dance, Goff Richards, 3.21
13. Moon River, Henry Mancini, arr. Alan Fernie, 3.15
14. Weber's Last Waltz, William Rimmer, arr. Hugh Parry, Glyn Williams (Euphonium), 7.23
15. A Little Prayer, Evelyn Glennie, Mark Landon (Marimba), 4.39
16. Finale from Symphony No.7, Ludwig van Beethoven, arr. Howard Snell, 6.31

4barsrest Classifieds
Hucknall & Linby Brass
Hucknall & Linby Brass - 3rd Section Midlands Champions, Butlins Runners Up, Leicester Open Champions, Bolsover Entertain...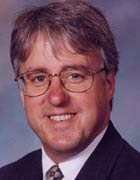 Ian Holmes
BA (hons), PGDip (RCM), ARCM, ALCM.
Conductor, band trainer, piano accompanist and teacher