Rankings explained
Since the establishment of 4barsrest.com in 2001, many of the biggest talking points have been on the subject of World Rankings. Naturally, they haven't been met with universal approval, but we are delighted with the overall response to them and slightly flattered that they are now being spoken about as the 'Official' World Rankings in many quarters, including some high-profile contest organisers.
---
We are also delighted with the greater interest shown since we started publishing further down than our initial top-60. In March 2004, in response to many requests from readers, we took the decision to publish the top 200, although we have no immediate plans to go beyond that.
Comparisons
Comparisons have been made with the Brass Band World system and, while we admit that BBW's method is perfectly valid in itself, it doesn't take into account performances by bands outside UK and is generally a system that we think is suited to a field that has more regular competition between the main participants than exists in the brass band movement. The most fundamental difference between the two systems (4BR & BBW) is that 4BR is cumulative, with points diminishing only through time, whilst BBW works on the principal that the total number of points gained in a given time is divided by the number of contests a band competes in during that time.
In our opinion, this puts bands that compete a lot at a disadvantage and the main principal behind our system is the encouragement of participation. It is important to stress, however, that it is success in competition against bands of a similar or higher standard that is most rewarded and that bands that compete only in minor contests will find it difficult to make any serious impression at the high end of the rankings.
How it started
The system was initially developed using contest results between 1994 and 2001, with the major contests from 1990 being used as the reference point to help us establish an initial top 50, upon which subsequent rankings would be based. Without going into too much mathematical detail, at the heart of the system are the results of the following contests with the approximate current (April 2007) value of the prizes in brackets.
British Open (500 for 1st, 400 for 2nd, 320 for 3rd down to around 7 for 20th)
National Championships (425, 280, 190 down to around 1 for 20th)
European Championships (240 to around 6 for 10th)
All England Masters (215 to around 1 for 15th)
Brass in Concert (280 to around 4 for 10th)
Scottish Open (110 to less than 1 for 16th)
Grand Shield (100 to around 2 for 10th)

Regionals (Championship section 1st prizes range between 12 and 140 depending on the relative strength of each area, prizes awarded to all sections)
National Championships outside UK (Championship section 1st prizes range between 3 and 30 depending on the relative strength of each nation, prizes awarded to all sections)
Other contests reward up to 7 prizes ranging from 0.4 to around 24 points for the winners, again depending on the relative strength of the field.
Generally...
As a general rule, there is a relationship between the value of points available at any contest and the overall strength of the competing bands in that contest, as a proportion of the overall strength of the strongest contest, currently the British Open. The points awarded always diminish through time with today's points being worth exactly double last year's, 4 times the year before last, 8 times the year before that etc...
It is a dynamic system and we admit that it may not be easy to understand the workings of it, but we hope that the inclusion of the World Rankings in 4barsrest.com enhances your enjoyment of the site and that it provides your band with encouragement and motivation to compete at as high a level as possible.
We look forward to continuing to receive your comments/criticism on the system, which will always attempt to answer, eventually.

4barsrest Classifieds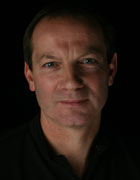 Dr Nigel Clarke
DMA ARAM FLCM FVCM FTCL FRSA 
Composer, Clinician