Podcast: 2008 European Championships
Fri, 09 May 2008 13:30:00 GMT
Presented by Anthony Banwell, Iwan Fox and Malcolm Wood.
In this podcast we look back at the European Championships held in the Stavanger Concert Hall from Thursday 1st to Sunday 4th of May 2008.
There's sound clips from the all the winning performances.
Thanks to Doyen Recordings for use of the music.
Playing time: 00:28:55
4barsrest Classifieds
The Melton Band
Tutti Cornets, Trombone and Euphonium players required to join a current 4th section, promoted to 3rd section from 1st Januar...
South London Fellowship Band
Date: 4-Jun-2013
Venue: Mini Tour (4th June to 7th June 2013).. See 'Concert details'.. Further information to follow.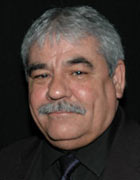 Stan Lippeatt
BA, LRSM
Conductor, adjudicator, tutor