Thrilling climax to Regional qualifiers
19-Mar-2012
There was a sting in the tail as the final 2012 Area titles were decided in Swansea, Darlington and Stevenage.

---
There were contrasting scenes of immense joy and crushing disappointment around the UK on what turned out to be an engrossing final weekend of the 2012 Regional Championships.
Celebration and despair
There was celebration for Cory in Swansea, as they claimed their 9th Welsh title under Dr Robert Childs, whilst there was despair in both Darlington and Stevenage for pre-contest favourites and multiple champions Reg Vardy and Redbridge, as they crashed out of the qualification race for the Royal Albert Hall.
Acclaim
Cory's victory was greeted with universal acclaim at the Brangwyn Hall, as they booked their place at the 2013 European Championships in Oslo, whilst in contrast there were seismic shock waves reportedly felt emanating from areas surrounding the bars at the Stevenage Arts and Leisure Centre and Darlington's Dolphin Centre.

London:
Zone One was crowned London & Southern Counties champion for the first time in Stevenage on Sunday night, as Richard Ward led his talented band to their first Championship Area triumph, just a decade after they first made their appearance at the event.
After coming runner up twice in the past three years, they finally claimed the title off the early number 2 draw to repel the challenge of an inspired Staines Brass conducted by Melvin White.
He celebrated his 30th consecutive Regionals appearance by sending the newly promoted band back to the Albert Hall for the first time since 2006.
With Friary Guildford, Aveley & Newham and Medway Brass building on last year's results to claim their top six places, the tsunami shock wave came with the announcement that reigning champion Redbridge under Jeremy Wise, had slumped to sixth place—their worse position since 2000, as they sought to win the title for a sixth consecutive year.
Title wins
Over the weekend there celebrations to be heard from the supporters of Becontree Brass, Thundersley Brass, Hitchin Town and Amersham as they took the various section titles on offer.
Pre contest favourites Becontree certainly lived up to their tag under MD Adam Cooke, as they added the Area title to their recent Butlins win, whilst John Ward, younger brother of Zone One's MD Richard, ensured that the family bragging rights were shared by leading Thundersley to a second successive Second Section victory.
Hitchin returned to the Finals for the first time since 2005 by taking the Third Section honours under Chris Patterson, whilst bookies favourites Amersham claimed their first ever Fourth Section title under Paul Fisher.
'there were seismic shock waves reportedly felt emanating from areas surrounding the bars at the Stevenage Arts and Leisure Centre and Darlington's Dolphin Centre'

~ 4BR
North of England:
If the audible gasps of surprise could be heard for many a mile in Stevenage, then an intake of breath almost of hurricane force proportions was felt in Darlington.
Felling's remarkable rise to Championship prominence was completed when they claimed the North of England title under the baton of Stephen Malcolm. At the beginning of the Millennium the band was battling for a place at the Finals in the Third Section.
They will be joined at Kensington by Barton Town, conducted by Nick Sheppard, who completed their own fairytale rise to the highest contesting echelons just six years after they made their debuts in the Fourth Section.
The result meant that for the first time since 2001 the name of Reg Vardy will be missing from the Albert Hall programme, after they could only manage third place under the direction of Black Dyke's Dr Nicholas Childs.
Section titles
There was further joy for Shepherd Group, South Milford Brass, Ripon City and Dunston Silver as they took the titles in the other sections.
Richard Wilton led Shepherd Group to their first Area win since 1998, as they claimed the First Section honours, whilst South Milford conducted by Martin Hall added the Second Section laurels to those won in the Fourth and Third Sections in 2008 and 2009.
Ripon City led by Malcolm Dibb lived up to their favourites tag by claiming the Third Section as they return to Cheltenham for a second year in a row, whilst Dunston Silver under Steve Archer took their first Fourth Section title to head to the Finals for the first time since 2005.

Wales:
In Wales, Cory re-affirmed the pre-eminence under the baton of Dr Robert Childs.
With rumours flying around the bars at the Brangwyn Hall of major changes at the British Open champion, the MD concentrated all his efforts to ensure they didn't suffer the same fate as the heavily backed favourites in other parts of country, with a clear cut victory.
With the added luxury of two extra qualifying places up for grabs with both Cory and Beaumaris pre-qualified for the Albert Hall, there was an engrossing battle to see who joined them there.
Scottish Open champion, Tongwynlais Temperance deservedly took their place after returning to form with a thrilling performance under the baton of Philip Harper, whilst Masters Champion Tredegar overcame the loss of their solo horn player Chris Davies, who was hospitalised less than 24 hours before the contest, to book their place under Ian Porthouse.
Section titles
Wales will send up another batch of strong representatives to Cheltenham, with the other titles being claimed by a commanding Burry Port, who took the First Section honours under Michael Thorne, whilst Matthew Jenkins led the talented youngsters of Goodwick Brass to their third consecutive Welsh Area win, this time in the Second Section.
Cory's horn star Owen Farr led Pontypool Brass to victory in the Third Section, helped by having a real Olympic athlete in discus thrower Venissa Head playing tuba in the band, whilst 19 year old Josh Ruck lead Severn Tunnel back to the Fourth Section Finals for the first time since 2008.
Full results:
Further details and full results
Links:
London & Southern Counties:
http:/­/­www.4barsrest.com/­news/­detail.asp?id=14874
North of England:
http:/­/­www.4barsrest.com/­news/­detail.asp?id=14875
Wales:
http:/­/­www.4barsrest.com/­news/­detail.asp?id=14876
---

Foden's with Michael Fowles

Featuring the British Open and
National Championships test pieces



4barsrest Classifieds
Harrogate Band
We currently have vacancies for EUPHONIUM & HORN players to complete our ambitious and dynamic teams. We rehearse on Wedn...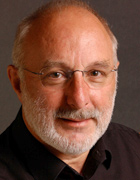 Kevin Wadsworth

Conductor, adjudicator, teacher (ABBA)