Rankings update: March 2012
29-Mar-2012
The first updated World of Brass - 4barsrest.com Rankings of 2012 reveal few changes near the top, but the usual flurry of activity following the first part of the contest season.

---
Tongwynlais Temperance and Flowers are among the most significant movers following their recent successes, while Zone One Brass and Co-operative Milnrow have both reached their highest ever positions following their respective 'Area' contest achievements at Blackpool and Stevenage.
Over the next few months, we can expect to see significant changes near the top, as the European Championships in Rotterdam boast arguably the strongest field in its 35-year history. The Spring Festival also offers valuable points-scoring opportunities for the bands battling for places at the British Open, while the All-England Masters International and English Championships both remain significant in rankings terms.
Our next update will follow the European Championships, where Manger Musikklag will be hoping to retain the title that it won so spectacularly in Montreux last year.
Top 10 bands
1. Cory
2. Black Dyke
3. Brighouse and Rastrick
4. Foden's
5. Tredegar
6. Fairey (Geneva)
7. Leyland
8. Grimethorpe Colliery
9. Carlton Main Frickley Colliery
The contests held since the last update are:
French National Championships - won by Paris Brass Band;
Norwegian National Championships - won by Eikanger-Bjørsvik;
Butlins Mineworkers - won by Flowers;
Gloucester BBA - won by Bream Silver;
Durham County BBA - won by Easington Colliery;
Brass at the Guild - won by Pemberton Old Wigan JJB;
Yeovil Entertainment Contest - won by Flowers;
DFDS Seaways Contest - won by Brass Band Heist;
Welsh Open - won by Tredegar;
Northern Ireland Brass Band League - won by 1st Old Boys Silver.
To view all the ranked bands, go to:
www.4barsrest.com/­rankings/­default.asp
More news stories from this band
---

Foden's with Michael Fowles

Featuring the British Open and
National Championships test pieces



4barsrest Classifieds
Deepcar Brass Band
CORNETS - Front row/Repiano seat available at 4th section Deepcar Band. Fun sociable, atmosphere. Varied programme of music a...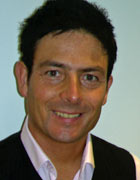 Jim Hayes

Cornet soloist, cornet teacher, band trainer