World Rankings: December update
30-Dec-2010
The end-of-year World of Brass - 4barsrest.com Rankings see Cory Band finish at the top for the fourth time in succession.

---
Following a year that saw the band complete a hat-trick of European Championship victories, the Welsh band remain dominant in the rankings table for 2010
As has become customary, Cory was presented with the World Rankings Trophy at its annual concert hosted by Honley Male Voice Choir at Huddersfield Town Hall last weekend, and Musical Director, Dr. Robert Childs, commented: "It's a great honour for Cory to retain the prestigious title of the world's number one band, and it is a measure of our consistency that we have now won this title for four years in-a-row. I'm very proud of the players and all that we have achieved together."
The most upwardly mobile band of 2010 was Fairey (Geneva), which increased its points total by a record 654 points, following a contesting season that saw the Stockport-based band return to the form we came to expect during the 1990s and early part of the current century.
2010 was a good year for:
2009 2010 Band Total +/-
9 4 Fairey (Geneva) 895.34 654.74
8 6 Tredegar 791.92 549.79
5 7 Brighouse and Rastrick 785.70 275.91
7 8 Rothwell Temperance 448.50 142.83
38 23 Brass Band Oberösterreich 97.22 57.09
25 16 Virtuosi GUS 124.94 44.86
28 21 Tongwynlais Temperance 108.32 37.15
138 40 Brass Band Schoonhoven 34.54 29.03
29 24 Pemberton Old Wigan DW 91.69 23.11
48 33 Kingdom Brass 47.91 16.58
Because of the resurgence of Fairey and Brighouse and Rastrick, and the remarkable year experienced by Tredegar, none of last year's top four bands managed to increase their points total, but it should be remembered that to get in the 'bad year' list below, bands have to be pretty good in the first place, as the list itself shows.
And a bad year for:
2009 2010 Band Total +/-
1 1 Cory 1,401.26 -431.17
2 2 Foden's 1,055.85 -423.79
4 5 Grimethorpe Colliery 882.12 -308.77
3 3 Black Dyke 1,001.22 -286.46
14 19 Hepworth (Cookson Homes) 112.49 -95.00
19 27 Brass Band Willebroek 81.98 -93.49
12 15 Stavanger 126.98 -90.67
17 20 Brass Band Treize Etoiles 111.79 -79.94
18 18 Exchange Communications Whitburn 118.75 -66.98
11 13 Desford Colliery 162.99 -65.50
Five best new entries:
120 Jackfield Elcock Reisen Midlands 7.17
128 Öresund Brass Sweden 6.32
142 Brass of the Potomac USA 5.39
169 South Yorkshire Police Yorkshire 3.86
188 Filton Concert Brass West 3.12
The contests held since the last update are:
Brass in Concert Championship—won by Grimethorpe Colliery;
Scottish Open Championship - won by Co-operative FuneralCare;
Victoria State Championships - won by Footscray Yarraville;
US Open - won by Brass Band of Central Florida;
SWBBA Torquay - won by Sherbourne Town;
Siddis - won by Manger Musikklag;
Borders Entertainment - won by Tullis Russell Mills; Scottish Challenge Shield - won by Johnstone;
Northern Open - won by Hammonds Saltaire;
Gloucester BBA - won by Lydbrook;
West Midlands BBA - won by Oddfellows Brass;
SEWBBA Blaenavon - won by BTM;
North Wales BBA - won by Northop
Wessex BBA - won by Woodfalls;
Leicester Open - won by Kidlington Concert;
Dutch National Championships - won by Schoonhoven;
Belgian National Championships - won by Noord Limburgse;
Swiss National Championships - won by Treize Etoiles;
Danish National Championships - won by Concord;
Swedish National Championships—won by Windcorp.
To view all the ranked bands, go to:
www.4barsrest.com/­rankings/­default.asp
More news stories from this band
---

Foden's with Michael Fowles

Featuring the British Open and
National Championships test pieces



4barsrest Classifieds
Stannington Brass Band
A SOLO TROMBONE player required for this 1st Section Stannington Brass, Sheffield. Sensible balance of concerts & contest...
Newark Town Band
Date: 26-May-2013
Venue: AEC Commercial Vehicle rally at Newark Showground, Nottinghamshire NG24 2NY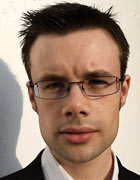 Jack Smith
BMus (Hons) MMus ATCL
Conductor, Composer/Arranger, Teacher