World Rankings: October update
1-Nov-2010
The latest World of Brass—4barsrest.com Rankings see no change in the top four as Brighouse and Rastrick move up to fifth.

---
Brighouse and Rastrick moves up to fifth place in the latest World of Brass—4barsrest.com Rankings following its eighth victory at the National Brass Band Championships of Great Britain, its first being in 1946.
Cory Band's second place means that the European Champion is set to remain at the top of the rankings for some time to come, while Virtuosi GUS is among the highest climbers after its sixth place at the Royal Albert Hall.
Top 10 bands
1. Cory
2. Black Dyke
3. Foden's
4.Tredegar
5. Brighouse and Rastrick
6. Fairey (Geneva)
7. Grimethorpe Colliery
8. Rothwell Temperance
9. Leyland
10. Eikanger-Bjørsvik
The other contests held since the last update were:
Hardraw Scar—won by Harrogate;
Dronfield Contest—won by Stannington;
National 1st Section Championship—won by Friary Guildford;
National 2nd Section Championship—won by Tylorstown;
National 3rd Section Championship—won by Delph;
National 4th Section Championship—won by Hazel Grove;
Wychavon Contest—won by Tredegar;
Oxfordshire BBA—won by Brunel Brass;
Swiss Open—won by Burgermusik Lucerne;
South Australia State Championships—won by Hawthorn;
New South Wales Championships—won by Gunnedah Shire;
West Wales BBA—won by BTM;
Championship of Ireland—won by 1st Old Boys Association;
Bolsover Contest—won by Newstead Welfare;
Fife Charities—won by Kingdom Brass;
Fleetwood Contest—won by Poulton-le-Fylde;
SCABA Folkestone—won by Wantage Silver 'A';
Pontin's—won by Marsden Silver;
Australasian Open—won by Gunnedah Shire;
Australasian Entertainment Championship—won by Brisbane Excelsior.
The next update will follow the Brass in Concert Championship, where defending champion, Foden's, will look to overtake Black Dyke in second place, but with seven top-ten bands taking part, it promises to be a cracking competition.
To view all the ranked bands, go to:
www.4barsrest.com/­rankings/­default.asp
More news stories from this band
---

Foden's with Michael Fowles

Featuring the British Open and
National Championships test pieces



4barsrest Classifieds
Stannington Brass Band
A further PERCUSSIONIST (either tuned or kit) required for this 1st Section Stannington Brass, Sheffield. Sensible balance of...
Newark Town Band
Date: 26-May-2013
Venue: AEC Commercial Vehicle rally at Newark Showground, Nottinghamshire NG24 2NY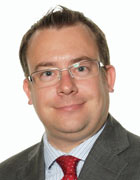 Nicholas Garman
BA Hons, PGCE, QTS, ABBA
Conductor, teacher, cornet player, adjudicator