Big Pit to host breakthrough banding play
13-Jun-2012
The play that first linked brass bands and the mining industry together is to be revived in South Wales this weekend.

---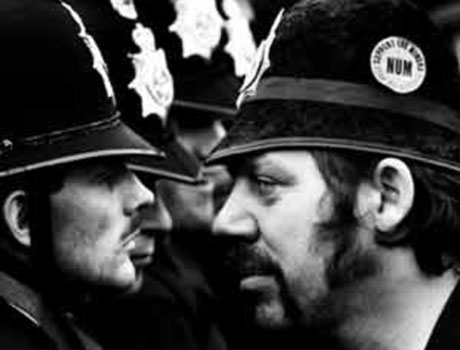 An influential play about the mining industry and brass bands, written 15 years before 'Brassed Off!' hit international headlines across the world, is set to be revived at the Big Pit mining museum in Blaenavon in South Wales.
Flying Pickets
'One Big Blow', was written in 1981 by playwright John Burrows, with original music by Rick Lloyd, a former member of the 'Flying Pickets' pop group, and is a strong indictment of the lack of culpability shown by the then National Coal Board towards health problems suffered by miners, such as emphysema and pneumoconiosis.
Colourful, emotive, witty and with a strong political message, the backdrop of the play surrounds the troubles caused to the local band when its leading player is stricken before the crucial Mineworkers Championship in Blackpool.
Test piece
The work itself emphasises its message by the actors mimicking the sound of a brass band by the use of a capella singing—including a complete performance of their 'test piece' based on '10 Green Bottles'.
It's a play that made a huge impact before the 1984 Miners Strike, and played a major role in leading to the eventual successful compensation actions for miners stricken by the preventable illnesses.
Rarely performed
Peter Walker, Keeper & Mine Manager at Big Pit told 4BR: "The coal industry has been represented in many different ways in film and theatre. 'One Big Blow' portrays the close relationship between the working life of the miners and their leisure time, where they play in the colliery band.
The play is rarely performed and it hasn't been seen in Wales for over ten years, so we are really pleased to be hosting Romiley Little Theatre, who is touring this production."


''One Big Blow' was written 15 years before Brassed Off! and is much more inventive in its treatment of this subject'

~ Peter Wright
More inventive
Peter Wright, from Romiley Little Theatre, added: "'One Big Blow' was written 15 years before Brassed Off! and is much more inventive in its treatment of this subject. Written for the 7:84 Theatre Company, which derived its name from the fact 7% of the country own 84% of the wealth, this is true working class (but not in a pejorative sense) theatre.
In the great tradition of that company we are excited to be bringing theatre to the people in their own environment."
More information and tickets
The play will be performed at Big Pit by Romiley Little Theatre on Friday 15th June at 7.30pm and on Saturday 16th June at 2.30pm and 7.30pm.
Tickets for the production are £8 each and can be bought by calling 029 2057 3650 or by visiting www.museumwales.ac.uk.
---

Foden's with Michael Fowles

Featuring the British Open and
National Championships test pieces



4barsrest Classifieds
Uppermill Band
Excellent opportunity waiting for you at Uppermill Band -1st Section. We have the following vacancies to complete our very c...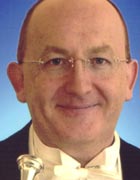 Steven Mead

Euphonium Soloist, teacher, adjudicator and conductor