Pershore getting ready for exciting Festival
7-Jun-2012
The wonderful Pershore Festival of Brass is starting to out the finishing touches to its preparation.

---
Preparations are well under way to ensure that this year's Pershore Midsummer Brass Festival builds on the success of last year's enterprise.
Top bands
Residents of Wychavon and beyond will once again have the opportunity to see and hear some of the UK's top brass bands alongside many local favourites.
The popular one day event takes place on July 21st and runs for 12 hours in four venues in Pershore - ensuring that a continuous stream of music can be heard and enjoyed throughout the day.
'The popular one day event takes place on July 21st and runs for 12 hours in four venues in Pershore'

~ 4BR
27 performers
Organisers have invited 27 bands to participate and while the emphasis is placed on the appearance of local and community bands from across the Midlands, visitors can look forward to the chance to see some world class bands perform in the Abbey and to the rear of the Angel Inn.
Such is the event's popularity (which is fast gaining national stature) that bands from outside the region are clamouring for an invite.
Tongwynlais & Flowers
This year Scottish Open Champion, Tongwynlais Temperance makes the trip up from South Wales to appear for the first time, whilst the Butlins Mineworkers champion Flowers also makes a welcome return.
Newcomers, Bilton, Bedworth and Portishead are also eagerly looking forward to their first performance at the Festival, which welcomes these and all the other local favourites to the 2012 extravaganza!
Special treat
A special treat is in store for visitors too as the Festival is taking part in the Brass the Baton relay—the national initiative which has been instigated the British Federation of Brass Bands. It comprises of an especially composed piece of music, named 'Going the Distance' which is intended to celebrate the 2012 Olympiad in London.
Numerous bands at PMB are busy perfecting their own, individual performance of this piece and the 'passing of the baton' throughout the day will feature at the Festival this year.
Further information
PMB starts at around 10.00am and finishes some twelve hours later.
Tickets are reasonably priced at £12—that's only one pound an hour!!—and are available in advance from Adrian White: 01386 554 004
Under tens go free.
Go to:
Further details can be seen on the banner advert on the articles page of 4BR, or go to:
http:/­/­www.pershoremidsummerbrass.co.uk/
---

Foden's with Michael Fowles

Featuring the British Open and
National Championships test pieces



4barsrest Classifieds
Pemberton Old Wigan DW Bands
Following promotion to the Second Section, and with recent player changes, the B Band are seeking to complete our team with:....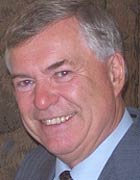 Colin Hardy
ABBA, NABBC
Conductor and adjudicator