Win tickets to see Bob and David Childs
9-Jul-2012
The Welsh duo are set to hit Perth this Friday and you can be there to see them.


---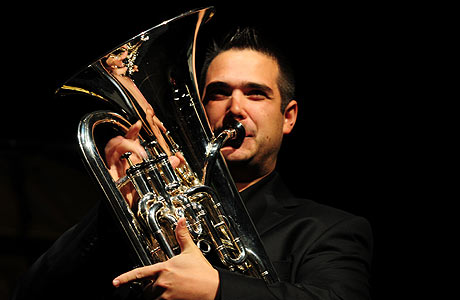 4barsrest has teamed up with the RASWA Band and UWA to give away 2 tickets to see Bob and David Childs perform at the University of Western Australia on Friday 13 July at 7.30pm.
How to enter:
Just answer the following question...
The Australian Premiere of which composer's Euphonium Concerto will be performed at this concert?
Need help? Take a look at:
www.4barsrest.com/­news/­detail.asp?id=15461
Email you answer (with contact details) to Sarah Brittenden (UWA) at
Clsing date for the competition is Wednesday 11th June at 12.00om (GMT8).
If you have already bought tickets, you can still enter. The cost of the tickets you've already purchased will be refunded.
More news stories from this band
---

Foden's with Michael Fowles

Featuring the British Open and
National Championships test pieces



4barsrest Classifieds
Mark Ford
B.Ed (Mus)
Conductor, Adjudicator