Report & Results: 2012 Wessex BBA
3-Dec-2012
Woodfalls round off their year on a high as they immediately set their sights on 2013.

---
Woodfalls rounded off their 2012 contesting year by reclaiming the Wessex Open title on a bright, but bitterly cold mid winter day in Weymouth on the weekend.
Classy
A classy performance at the Pavilion Theatre of Philip Sparke's 'A Tale as yet Untold' under the command of Phil Randell saw the Butlins Entertainment champion claim victory for the third time in four years, with the added bonus of also picking up the 'Best March' honours with a rousing rendition of 'Ravenswood'.
Excellent
Adjudicator Major Paul Norley described the winning performance as 'excellent', aided by an outstanding personal contribution from John Starks who took the 'Best Instrumentalist' and 'Best Euphonium' awards, whilst the foundation of a clear victory was built upon the efforts of their prize winning 'Best Bass' section.
Spokesperson Brian Easterbrook told 4BR: "It's a great way to round off a busy year for the band. We enjoy supporting a well run event and take great pride in regaining the Open title. Phil Randell has done a wonderful job since joining us a couple of months ago, and the performance showed real professionalism with some outstanding individual contributions."
He added: "Even though it ends the 2012 on a high we are already preparing for 2013 with Paul Lovatt-Cooper coming down to start work on our Butlins preparation this week as we look to defend our entertainment title and hopefully improve on last year's third place finish at Skegness."
Impressive Hyde
Meanwhile, the increasingly impressive Hyde Band from Hampshire rounded off their season with a confidence boosting runner-up finish under the baton of Helen Kinder.
Their solid rendition of Edward Gregson's 'Dances and Arias' also saw them add the First Section title as well as individual honours for principal cornet Dennis Curlett and their percussion section.
There was a strong challenge for the overall prizes, with the final podium place eventually going to Verwood Concert Brass under Kevin Smith, who produced a well structured performance of Edward Gregson's 'Essay' to just beat off the challenge of Poole Borough with their rendition of Gilbert Vinter's 'Symphony of Marches'.
Otterbourne celebrate
Otterborne Brass took the Second Section honours in sixth place overall thanks to a well shaped performance of 'Kaleidoscope' under the direction of Chris Davis, which just pipped Ocean Brass, who took the best performance of a march in the Second, Third & Fourth Sections with a purposeful account of O R Farrar's 'Bombasto'.
Penlee interpretation
A very happy Gillingham Imperial Band were the joyful winners of the Third Section honours as conductor Paul Williams took the South West Cup for providing the 'Best musical interpretation of the score' of the contest with a well presented performance of Simon Dobson's 'Penlee'.
In second place came Dowton Band, directed by conductor Roland Wright with third place going to Area Third Section champions Bream Silver under Bryn James.
Impressive Andover
Cheltenham National finalists Andover Town was the impressive Fourth Section winner with a reprise performance of 'A British Isles Suite' under MD Steve Large, which just beat off the challenge of New Forest Brass conducted by Ian Luxford and Weymouth Concert Brass under the guidance of Adam Glynn.
Congratulations
The event organisers later told 4BR: "The Wessex Brass Band Association would like to thank all the bands who entered the competition and to congratulate all of the prize winners and winning instrumentalists.
Thanks are also expressed to the helpers, supporters and families who had helped to make the 2012 event a great success."
'Even though it ends the 2012 on a high we are already preparing for 2013 with Paul Lovatt-Cooper coming down to start work on our Butlins preparation this week'

~ Brian Easterbrook
Results:
Adjudicator: Major Paul Norley MA
1. Woodfalls (Phil Randell)
2. Hyde (Helen Kinder)
3. Verwood Concert Brass (Kevin Smith)
4. Poole Borough (David Evans)
5. Gillingham Imperial (Paul Williams)
6. Otterborne Brass (Chris Davis)
7. Ocean Brass (J Lush-Camps)
8. Downton (Roland Wright)
9. Horsham Borough (Andrew Kershaw)
10. Andover Town (Steve Large)
11. New Forest Brass (Ian Luxford)
12. Bath Spa (Dave Walker)
13. Bream Silver (Bryn James)
14. Weymouth Concert (Adam Glynn)
15. Corsham (Colin Hogg)
16. Swindon Brass (Francis Cowley)
March Section:
1. Woodfalls
2. Ocean Brass
3. Verwood Concert
4. Horsham Borough
5. Bath Spa
6. Poole Borough
7. Bream Silver
8. Gillingham Imperial
9. Andover Town
10. Corsham
Awards:
Kevin Bolton Plaque as Best Instrumentalist: John Starks (Woodfalls)
Tom Gomersall Memorial Cup as Best Euphonium: John Starks (Woodfalls)
Maurice Woods Trophy as Best Cornet: Dennis Curlett (Hyde Band)
Arthur Spencer Trophy as Best Bass Section: Woodfalls
James Winter Trophy as Best Percussion Section: Hyde Band
South Wiltshire Cup as Best Conductor: Paul Williams (Gillingham Imperial)
---

Foden's with Michael Fowles

Featuring the British Open and
National Championships test pieces



4barsrest Classifieds
BMP EUROPE LTD GOODSHAW BAND
WE REHEARSE ONE NIGHT PER WEEK. . To complete our line up we still require. . SOPRANO CORNET. . CORNETS. . ONE NIGHT PER WEEK...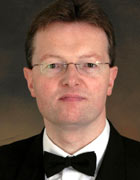 Chris Wormald
B.Mus (Hons), LTCL, PGCE
Conductor, adjudicator, arranger