4BR Quiz: National Finals special
21-Sep-2012
Last chance to get you entries in to win our brilliant National Finals prize worth over £400!

---
There is still time to get your answer in to try and win a brilliant prize on offer from 4BR and our friends at Dawsons Musical Instruments, with a special Mirage Student Model available to one lucky winner of our National Finals quiz.
One off
The special edition medium bore Mirage cornet is a 'one-off'—enhanced by the addition of 1st & 3rd slide triggers. It comes in a superb lacquer finish, complete with case, mouthpiece and a special bag of 4BR goodies too.
Dawsons have produced the instrument as a special 'one off' so that the winner will be able to perform on a brilliant student model cornet like no other in the banding world!
Worth over £400
The prize package is worth over £400 and should give some lucky cornet player a brilliant instrument to enjoy playing on.
However, you will need to get your answer in quick—as the quiz closes this Friday night!!!!!
Quiz Question:
All you have to do is answer the following question:
How many different types of Mirage instruments can be found at Dawsons?
It's a choice between 3, 5 or 10.
'How many different types of Mirage instruments can be found at Dawsons?'

~ 4BR Quiz
Find out more:
Visit: http:/­/­www.dawsons.co.uk/­orchestral-instruments/­brass-instruments/­brand-mirage
Closing date:
All answers for this one must be in by midnight on Friday 21st September.
E-mail:
E-mail us the answer at:
---

Foden's with Michael Fowles

Featuring the British Open and
National Championships test pieces



4barsrest Classifieds
Carlton Brass
Carlton Brass Nottingham 1st section require the following players to complete its line up . . Tenor Trombone . . Bass Trombo...
South London Fellowship Band
Date: 4-Jun-2013
Venue: Mini Tour (4th June to 7th June 2013).. See 'Concert details'.. Further information to follow.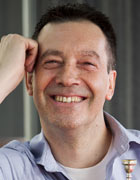 Nicholas Thompson
MA Dist. (Performance Health), ARCM, Dip RAM
Musical Director, Educator, Coach, Teacher, Adjudicator, Performer