World Rankings: June/July update
5-Jul-2009
The latest World of Brass—4barsrest Rankings show some significant movements following the English National Championships at Preston last weekend.

---
Cory remains a long way ahead, but Foden's Band's consistency in recent months sees the British Open, North West and 'Masters' champion move into second spot.
Black Dyke's victory takes it closer to a top-three place, and Leyland, Fairey and Hepworth (Cookson Homes) are the other significant movers, while Kirkintilloch moves back into the top 20 after its win at the West Lothian Festival last week.
Top 10 bands
1. Cory
2. Foden's
3. Grimethorpe Colliery
4. Black Dyke
5. Brighouse and Rastrick
6. Leyland
7. Stavanger
8. Fairey
9. Brass Band Treize Etoiles
10. Eikanger-Bjørsvik
Other contests taking place since the last update are:
Northern Counties BBA—won by Kirkintilloch Kelvin
Queensland Championships—won by Brisbane Excelsior
West Lothian Festival of Brass—won by Kirkintilloch
Bendigo Eisteddfod—won by Boroondara Brass
French Open—won by Brass Band Rijnmond
Eurobrass—won by Brass Band Buizingen
Bugle Contest—won by Camborne Town
The next update will follow the British Open Championships in September.
To view all the ranked bands, go to:
www.4barsrest.com/­rankings/­default.asp
More news stories from this band
---

Foden's with Michael Fowles

Featuring the British Open and
National Championships test pieces



4barsrest Classifieds
Newark Town Band
NTB have a vacancy for a Principle Euphonium. We are a happy non-contesting band who would welcome players of all abilities,...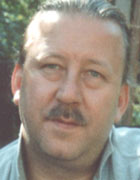 Phil Lawrence
ARCM PGRNCM MFTCL ARCM B.Mus.
Composer and conductor