Comments ~ 2012: May
11-May-2012
Lots more from the 4BR postbag as the various opinions rumble on and on... from Grimethorpe to the Proms, bass trombonists to the Europeans...
---
Coming clean with the smears

It's very odd that there have been several attempts to undermine Mr Tovey's reputation over the Grimethorpe issue.

I took a quick perusal at the same Vancouver Symphony website as Duncan Wilson and saw what he chose to omit. 45% of the string players in Mr Tovey's orchestra are women, 75% of woodwind players, and at the VSO School of Music the faculty is 68% female.

This evidence is all in plain view but was ignored by Mr Wilson. Presumably, it didn't fit with the desire to discredit Mr Tovey.

I made an enquiry direct to the Vancouver Symphony and learned that they audition under very strict rules agreed with the American Federation of Musicians.

A union official is in attendance at every audition. Auditions take place anonymously behind a screen to avoid any kind of discrimination, and involve a committee vote by secret ballot at the end of which the music director makes the appointment after consultation with the audition committee.

Since Mr Tovey has been at the orchestra there have been 7 brass vacancies, 2 of which resulted in the appointment of women. All of Mr Tovey's appointments are vetted and approved by the union.

That's very different to how things are done at Grimethorpe.

One letter that you published in support of Grimethorpe, is supposedly from a primary school but is actually anonymous, which is contrary to 4barsrest stated policy. Another writer, with the same surname as a member of the band, attacks Mr Tovey personally when all he's done is ask a few difficult questions to which Grimethorpe seem incapable of offering any response.

Grimethorpe have decided to work in education. That's very good news, except that they are not an equal opportunities organization.

They exclude women from membership - which is not to be confused with a woman playing in the band on the odd occasion. In choosing to work with children Grimethorpe should have expected full probity of their activities.

It's not only time for a response to Mr Tovey's legitimate questions, it's also time for Grimethorpe to condemn those who are trying to smear him before the band itself is tarnished even further by association.

Carolyn Sucher
---
What point?

It is true, as Duncan Wilson says, that the Vancouver SO (conductor Bram Tovey) appears to employ no female trumpet, trombone or tuba players.

It is also true that it appears to employ no male flute or bassoon players, but that overall, it employs (by my count) 26 female musicians I'm not clear what point Mr Wilson is trying to make.

Jim Yelland
Hinckley
---
Raw nerves

Thank you for printing my thoughts on the Grimethorpe Youth Band situation. I didn't realise that you are allowed a second "go" (Mr Yelland) so I wondered if these final (honestly) comments may be appropriate:

"My comments regarding Mr Tovey's views and insinuations concerning the setting up of a youth band by Grimethorpe Colliery Band appear to have touched some raw nerves and induced paranoia in certain circles.

I do not intend to get involved in any further discussion but thought I would end on a positive note by repeating some information from Grimethorpe's website:

"Members of the band will be appearing on the children's show ZingZillas to be broadcast on 26th April at 15.55."

At least the BBC believes the band is a suitable organisation to entertain and hopefully educate thousands of young children through national television!"

Paul Gomersall
---
Stone throwing frustration

I have found myself getting increasingly frustrated at the petty stone throwing stemming from Bram Tovey's letter to 4BR on the theme of female representation in Grimethorpe Colliery.

Those who counter his claims with comments on the number of female staff on the NYBBGB courses and in the Vancouver Symphony are totally and utterly missing the point.

Ok, so the Vancouver Symphony brass section might not contain any females but the Vancouver Symphony is not an organisation which institutionally disregards permanent female members in the way Grimethorpe is known to.

I don't want to dignify Duncan Wilson's comments by checking but I am willing to bet a lot of money that there is a healthy female representation in the Vancouver Symphony as a whole.

It may be correct that Grimethorpe does not state that it does not welcome or accept applications from female players, but it doesn't have to....its record is there for all to see.

These references to the very few occasions when ladies have played with the band over the years is utterly laughable: two questions

1) were they actually permanent members?
2) how long were they there for?

The comments from those quick to mention names like Gracie Cole and Sheona White have a distinctly patronising 'they let a few of 'them' play didn't they?' feel to them too.

Bram Tovey was making a wider point about a Youth Band being formed and mentored by a band that is not seen to demonstrate an equal opportunities policy.

I had a grudging nearly-respect for B&R during its non-female era for at least being up front and saying that it was an all-male band, however misguided that was in my eyes.

Even they have now adopted the policy (which should have been in place well before it was implemented) that 'if you're good enough, you're in'.

This is not about 'political correctness' or Tovey vs Grimethorpe (as some seem to want to make it), it's about basic respect and giving opportunities to all. Let's stop the pathetic point scoring and deal with the actual issue.

John Sullivan
---
Proms joy

Congratulations to the NYBB team and thanks to the BBC for securing a high profile performance at the Proms this year. That's going to be a fantastic day for the players and parents!

At risk of sounding like an inverted snob, it's great to see the NYBB, NY Wind Orchestra (and also with their own 'Late Night Prom', the NY Jazz Orchestra) getting the exposure the National Youth Orchestra and all things Venezuelan enjoy.

The wider audience are in for a treat too. It was just mentioned as a foot note by 4barsrest, but just have a look at the music that will be played.

Not only does it represent some of the best our movement has to offer (including a new piece by Gavin Higgins for the NYWO, well done Gavin!) but the BBC commissioning a new band piece by established composer Gavin Bryers is a very positive move.

Let's hope it's not one of the many pieces which end up without a second performance. Well done NYBB & BBC, how about a live telly appearance next year?!

Richard Ward
---
Ray Peacock remembered

Though Ray is best remembered for his many years at Fairey, my memories of him stem from his earlier years, when we were all young, and he had abandoned the red rose of Lancashire for the 'badlands' of West Yorkshire, to play with the Markham Main Colliery Band.

He arrived at Markham like a gust of fresh air, teaming up on the front row cornet section with Eric Smith, Dougie Gill and myself to head up a great array of players drawn from all across the country by a National Coal Board Area management team intent on producing a successful band in the Doncaster Area.

This they achieved and, for 5 years, we almost swept everything before us, with Haydn Griffiths and Walter Hargreaves as conductors.

Ray's contribution to the band's success was immeasurable, not only in the playing sense, but also as an administrator and social organiser who threw himself with enthusiasm into all aspects of banding life.

His great sense of humour and happy outward demeanour ensured that there were seldom many dull moments, especially when teamed up with his other Lancashire pal, Jimmy Cunliffe.

However, my most abiding memory of Ray remains the countless times I would look to my left side, whether in concert or on contest platform, to see this great player, cornet straight out, giving all, missing nothing, ensuring that the lad on the end chair got every support.

Thank you Ray.

Archie Hutchison
---
Dodgy result?

Another European and any doggy result. Does anyone really know what happened to Manger on their own choice selection?

9 points behind Schoonhoven on the same piece – and Cory just about as far behind.

Was something going on here we need to know about 4BR?

Ian Jenkins
---
Danish mystery resolved?

In respect to the identity of the person who wrote Danish Folk Song Suite.

This is probably a work from the pen of Percy Grainger. I have no clue of the arranger, and it could even be a local hero from Denmark as it was Concorde that played the piece.

I only can find a concert band arrangement, by Joseph Kreines

Karl Borre
---
Pointing it at Percy

The Danish Folk Songs Suite (or Danish Folk Music Suite) was almost certainly composed by Percy Grainger

Gordon Simpson
---
Stats mistake

There is a mistake in your article "European BB championship - Statistical Heaven"

The set works winner 1994 is not Midden Brabant, but Eikanger-Bjorsvik with Howard Snell on Le Chant de l'Alpe with 94 points.

Cédric Vergère
---
Not an alien species

Am I the only person to pick you up on your news item heading "Bates misses out on chance of BBC title"?

I can see that you've given Jonathan Bates prominence because he plays for Black Dyke, and therefore it's a brass band connection, but surely the news is that Alex Kelly won?

A bass trombonist, so not exactly an alien species to us!

Neville James
About these comments
We will not print anonymous letters and we will not print your email address 4barsrest has a responsibility to inform our readers of our opinions concerning the many topics of the banding world we cover, and we are proud that we give the opportunity for people to comment with their thoughts about certain topics (including contest results). However, we are very clear that these comments are those of the individual who has written them, and in no way do they indicate that 4br agrees with the sentiments, observations or perceived injustices that are highlighted in them. We will continue to inform and report to our readers, and will give our own opinions and thoughts. We will also continue to give the opportunity to others to do the same, but by allowing people to air their opinions does not, and will not mean that they reflect in any way the responsible and informed opinion that we ourselves hold.
About these comments...
We will not print anonymous letters and ... Read more.
4barsrest Classifieds
Bollington Brass Band
Friendly Championship Section band - NW Area, require the following players:. Sop. Solo Trom. Solo Horn . . Rehearsals: Mon...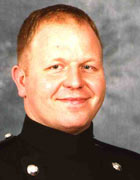 Major Dave Barringer
BMus (Hons)
Conductor and adjudicator