Comments ~ 2011: September
15-Sep-2011
From Rothwell to Newsome with some little bits of fun in between....
---
The Rothwell Incident

In your editorial, 'The Rothwell Incident', you ask, 'do the ...competitors trust (the adjudicator) to make (their) judgements with impartiality?'

The clear answer to that question is 'no'.

Bands do not trust ANY contest adjudicator to act with impartiality.

That is why they insist that their judges sit in boxes where they cannot see who is performing.

I thought this point had been quite well established in your columns over the years.

Or was this the point you were trying to make?

Jim Yelland
Hinckley
---
Praise for Elland Youth

Another great day at Hardraw Scar in a wonderful location and congratulations to the Harrogate Band on their victory.

However the wonderful performance from Elland Silver Youth was surely worth a mention.

They have previously played in Section B, but this year had to compete in Section A.

To win the 'Best March' and finish second to Harrogate was surely a remarkable and accomplished performance worthy of comment..

Ken Cartwright
---
Is it meant to be fun?

Just a comment on a small incident that took place during Grimethorpe Band's performance at the British Open.

From my seat in the circle I could clearly see James Fountain and Daniel Robson as they sat together on stage.

After one particularly flamboyant section – I don't have a score so I can't quote the bar numbers – it was obvious that the two of them having a great time, revelling in the occasion and thoroughly enjoying themselves.

Banding can be a serious business, but is there not a danger that we take ourselves too seriously at times?

We can all strive to be the best we can be, regardless of our natural talent (or lack of it). But if in trying to be the best we can, we lose sight of the fact that making music is something to be enjoyed then we do both ourselves and our audience a disservice.

James and Daniel are two young men with immense talent and a great future ahead of them.

I hope they will always be able to have fun making music. They are a fine example to us all.

Ken Ward
Lytham St Annes
---
Read the Newsome memories!
I just wanted to share with you a great autobiography that I have just read – 'The Best of Brass - A life's journey with bands' by Roy Newsome.

I bought it whilst up in Birmingham for the British Open. I couldn't put it down!!

It is an honest account of life in the banding world and many of the things Roy has written about still ring very true.

By that I mean the overnight sackings of conductors, mysterious band committee meetings-that no one owns up to knowing anything about, player tantrums and inflated egos, plus the very strange decisions of various bands.

This book has really helped me piece together some of the very strange, unanswered questions I have had about some of the comings and goings in the brass band world during the last 30-40 years!!

This book was also quite funny at times and full of details regarding adjudication, contests etc that I knew very little about.

When I was a young cornet player in the South West I once asked Roy Newsome for his autograph.

He had just won yet another contest in the Colston Hall with Sun Life.

He was my hero then and still is. He of course gave me his autograph, but only after his fist sip of beer at the bar, which he had so dearly earned.

I still treasure that autograph. Thank you Roy.

Do get a copy - you won't be able to put it down.

Tom Stone
Harrow
About these comments
We will not print anonymous letters and we will not print your email address 4barsrest has a responsibility to inform our readers of our opinions concerning the many topics of the banding world we cover, and we are proud that we give the opportunity for people to comment with their thoughts about certain topics (including contest results). However, we are very clear that these comments are those of the individual who has written them, and in no way do they indicate that 4br agrees with the sentiments, observations or perceived injustices that are highlighted in them. We will continue to inform and report to our readers, and will give our own opinions and thoughts. We will also continue to give the opportunity to others to do the same, but by allowing people to air their opinions does not, and will not mean that they reflect in any way the responsible and informed opinion that we ourselves hold.
About these comments...
We will not print anonymous letters and ... Read more.
4barsrest Classifieds
Deepcar Brass Band
CORNETS - Front row/Repiano seat available at 4th section Deepcar Band. Fun sociable, atmosphere. Varied programme of music a...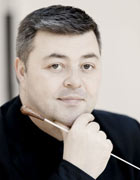 Craig Anderson
DRSAMD CPGS
Conductor, band trainer, teacher , tuba player