Comments ~ 2011: June
17-Jun-2011
An eclectic mid June post bag - from complaints and observations about Listen to the Band and West Lothian to Cardiff Festival of Brass and the great Alan Wycherley
---
Frank and the violinist...

I know the BBC don't think much of brass bands, but now we get a Listen to the Band for July that features Frank Renton talking to a violinist.

That tells us all we need to know…

Julian Roe
---
Music not Microsoft...

I recently attended the first heat of the West Lothian Challenge contest held at Howden Park Centre, Livingston on 5th June.

Once again the curse of the 'Entertainment' contest reared its ugly head.

I thought that I was attending a brass band contest, not a Microsoft Powerpoint geeks convention.

I had expected to be entertained by the music (a point raised by the adjudicator himself during the results announcement, but not borne out in the final result), not by the visual projection of stills and videos on the back screen, and other gimmicks.

I find that these antics distract and detract from the enjoyment of the music, which is what I was there for.

So, on the night, I have to say that the band who played the best music (not only in my opinion, but also as reflected by the adjudicator's music marks), did not win – all because of this ill-defined term 'entertainment', which unfortunately many bands interpret as being a reason to do all sorts of silly things.

I did enjoy some the pieces played by Kingdom Brass, the winners on the night - particularly the trombone solo, 'All by Myself' and their final item, 'Defying Gravity', but I think that slick Powerpoint presentations should remain in the office, and well away from the brass band stage – although on this occasion, it obviously impressed the adjudicator!

Also, your report on the event does not bear any by-line, so are the opinions expressed in the article attributable to yourselves, having attended the contest, or are they simply the result of a telephone interview, perhaps with a member of the winning band?

Let's keep the 'entertainment' strictly to the music performed and not to 'innovative' concepts (which were employed by Kingdom last year and by the Co-Op the year before).

It's time the entertainment tag was defined – either it's about entertaining by playing good music well, or it's about gimmicks.

At the moment, it appears to be a lottery, depending on the adjudicator's opinion, or how the contest organisers brief the adjudicator – so why not let the competing bands know their expectations similarly?

Alan Liddell
---
French Galas not so fancy

I visit the French Open every year and so I was interested to read Roy Terry's review, which differed from my own experience this year.

The venue, Amboise, and organisation, are terrific and I feel sure that all bands taking part have a great weekend. As an ex-pat living in France it is one of my few opportunities to get my 'fix' of brass bands and their music.

I don't argue about the contest or the results, the bands put a lot of work into their contest programmes. I do however think that the Gala Concert to close the contest was far too serious this year.

I heard comments from people around me that it was as if we were being educated rather than entertained, and I have to agree.

I think the continentals still have something to learn about programme compilation and presentation. Examples of good concerts (for me) from the last few years are EYMS and Wingates.

Please let's have soloists who engage with the audience; Steven Mead, in the 2007 concert, was outstanding.

For next year I'd like to drop the blues band stuff that we were given for the opener.

Stuart Broadbent was always involved in this event, but sadly since he passed away I think the weekend has lost its way a little.

Neville James
France
---
Facts and figures

J.P. Noall asks in your letters page whether bands rehearse once or twice weekly.

At brassbandresults.co.uk we've been collecting rehearsal nights when users add their bands to our map (http://brassbandresults.co.uk/map/).

We have 343 bands that rehearse twice a week, and 366 that rehearse one night a week.

Here's a breakdown:

Sunday - 112 bands rehearse
Monday - 214
Tuesday - 173
Wednesday - 184
Thursday - 245
Friday - 110
Saturday - 14

Tim Sawyer
---
Brave enterprise in Cardiff

Thanks to 4BR a brave enterprise in Cardiff received the type of recognition it deserved in the banding press.

Tom Davoren's Cardiff New Brass Festival provided quality brass playing from composers who in the most part are being totally ignored by those in the position to give them the profile their music deserves.

Congratulations to Paul McGhee, Lucy Pankhurst, Peter Meechan, Liz Lane, Cai Isfryn, James Flight and Sarah Lewis, not forgetting Tom himself and the performers such as David Thornton, Dean Wright and Simon Dobson with Oslofjord Brass.

It was a wonderful two nights of serious brass music, performed by serious brass musicians.

John Kelland
---
Meechan thanks

Last weekend I attended the Cardiff New Brass Festival, where I was fortunate enough to receive two of the best performances of any piece of mine in Cardiff (both in the same half of the concert!) from two stunning soloists.

Both Dean Wright (trumpet) and David Thornton (euphonium) were absolutely breathtaking, and they were brilliantly accompanied by BTM X and Nigel Seaman.

The Artistic Director, Tom Davoren, put on a fantastic festival, and I'd like to place on record my thanks to him as well as both soloists, ensemble and conductor, for two performances that will live in the memory for a long time.

Dr Peter Meechan
---
Wych retirement

I hope you'll be able to find a slot for me to pay tribute to Alan Wycherley on his so-called retirement.

I've admired his playing for most of those five decades, and was privileged to have him as my soprano player for part of my short time as musical director of the then Fairey Engineering Band.

A number of his performances for me were quite outstanding, but the one I'll never forget was the part he played in our win at the National Championships of 1986, when the test piece was Derek Bourgeois's 'Diversions'.

I hope that Allan will continue to grace band performances for still more years, but I also hope that he'll be able to contribute with what he calls 'the little white stick'.

I'm sure he has much to offer in that department.

Thank you, Alan.

Dr Roy Newsome
---
Grand Shield tuppence...

As 4BR appeared to be 'off air' at the time of the Grand Shield contest, I was expecting a flurry of comments after you resolved your difficulties – but so far nothing.

So I feel obliged to have my tuppence worth.

On the day, in my personal opinion, I recall two performances of 'Titan's Progress' which the audience were most vocal in their appreciation (apart from the small bands of groupies who will cheer their favoured bands regardless of the quality of the performance) – the one by Reg Vardy, who deservedly came in 1st place, and the one by Exchange Communications Whitburn Band, which came in 12th place.

There were other notable performances by BTM, Flowers and Kirkintiloch (who came second on the day and congratulations to them for their deserved return to the Open).

What seemed even worse was the fact that one of the Grand Shield adjudicators couldn't even face the audience at the results announcement (as commented upon by yourselves) to justify his absurd opinion (and his written comments saying he 'hated the performance').

We may only be common, admission paying members of the plebiscite, but I would like to believe that I know what I (and a number of others) like, and can appreciate a good performance of a piece of music.

Another case of shocking adjudication – but then, that's banding isn't it?

Alan Liddell
---
Masters waste
I read with interest your retrospective reports from the Masters.

I did not attend the contest this year as I felt that the long trip to Kettering to hear 17 bands on a test piece that was reported to be of little quality, and to pay £15 to do so, was a waste of my time and money.

It is no surprise the best bands have decided to give the contest a miss.

It no longer holds any attraction even for regular brass band contest listeners such as myself.

What was once a great contest has become a shadow of its former self – and I believe the organisers are to blame after they made the mistake of making it a so called 'international' event.

I see no future for the Masters unless it changes.

Lyndon Harrington
Shrewsbury
---
Sort it out!

One of the main things to sort out if we are to have real progress in the organisation of the banding movement is the inequality between regions.

If this movement wishes to have regional contests that bring together 'the best' from each region at a glorious final either Harrogate, Cheltenham or London, why have the goal posts a different width in each region?

It is simply unfair!

We need the national body to insist, for example, that there are equal numbers (within reason) in each section, but mainly that there are two adjudicators in the box in each region.

Why can we not have a list of qualifying contests so that the bands may decide how many they wish to enter?

Can (they) not see the benefits to the brass band movement?

For a start, local bands would get to see there own local contests filled more and more with attendances.

Here in the North West bands are becoming increasingly disturbed about adjudicators results (nothing new there then) and then finding themselves relegated on the opinion of one man on one day!

You only have to look back at 4BR comments in the past to know I am right.

We don't need Kapitol Promotions killing us off by increasing entry prices to pay for lower attendances.

The sands of time are ticking chaps.

Act now before it's too late!

Jim Owen
Barnoldswick
---
Pay to play

Following last year's Nationals in Harrogate I was quick to express my concerns and share with the readers of 4BR my banding concerns as a dad and participant in contest.

Whether the change in venue will go some way to address my and others' concerns remains to be seen but the rise in entry fee has to be seen as a small price to pay for a bands-member entering the highlight of the contesting year.

Philip Morris is right to defend the rise and the actual cost this now means for individual players.

I'm not a golfer, my main vice worthy of a citation in a divorce proceedings in banding, and it alone would provide sufficient grounds for a successful case.

But I do know how much it would cost to play a round at a top class course or to participate in a national championship or competition as prestigious as our National Finals.

Personally, I am a fan of the idea that individual members should have to pay a central registration fee to a registry as well as cover the costs of their own participation in the movement.

When bands were first started the collective spirit embraced the provision of instruments, uniforms and all the costs of banding.

Many players are now happy to fork out a few grand to cover the cost of their own instruments, especially the ones with gold bits guaranteed to improve the quality of their playing!

Sure, prior warning would have been good but less face it £250 is not going to break the bank.

My thought is to make it £20 a head and throw in a player's ticket.

I'm not advocating we let go of the spirit of collectivism but that we at least wake up and appreciate the reality of the cost of banding and that in all honesty it's a fairly cheap hobby compared to all the other ways we could spend our time.

Iestyn Davies
Rogerstone
---
One or twice a week?

Do most brass bands rehearse once or twice weekly these days?

Have you any figures on this very interesting subject.

J.P. Noall

4BR Reply:
Any ideas anyone?
---
Old Cammel Laird players wanted

I am currently working as part of a team researching for a photography exhibition by the photographer Tom Wood.

Tom was photographing at Cammell Laird shipyard in Birkenhead in the early to mid 90's when the shipyard closed down and his Cammell Laird work will make up a significant part of this exhibition.

We are currently looking for music related to Cammell Laird and for local bands, as well as meeting people from the area and talking to them about their experiences, or looking at any memorabilia that they might have.

I understand that Cammell Laird had a brass band and for this reason I am trying to contact any band members to try to find out if any of the brass band are still playing, as well as trying to find out more about the band in general.

The exhibition will be shown in Chester in the autumn and will be of national significance. It will feature previously unseen work by Tom Wood as well as the stories, memories and memorabilia belonging to the people who were at Birkenhead at the time.

It would be wonderful if we could also find members of the Cammell Laird band to play at the opening.

Please contact: tomwoodcasc@hotmail.co.uk
Sharon Mosey
---
Longest service

Here at Ystradgynlais Band, we have what I belive is one of the banding movement's longest serving cornet players - and he's my dad!

Rosslyn Morgan first joined the band in 1936 - as a seven year old.

He went on to play principal cornet for the band in our halcyon days - in the Championship Section early 1950s under the bandmaster Tom White.

This is Rosslyn's 75th year with the same band. We are aware of other banders (but not many) who may have played as long. But, are any of your readers aware of anyone who has played for a single band for more than 75 years?

Do we have a record breaker in our midst?

Phil Morgan
---
Breach of rules

I have read on 4BR about the Welsh Area where a band and a conductor have been banned for alleged breaches of rules.

For many years I have felt most strongly that the disciplinary system in the banding world is flawed and unjust.

We live in a country where freedom of speech is accepted as a right and where under the law everyone is innocent until proved guilty.

This recent incident proves that this does not happen in banding.

It is time to establish a National Disciplinary Panel where all matters such as those in Wales can be presented properly and decisions made by impartial and experienced people.

I know several experienced magistrates in the movement who are trained to make decisions based on facts and evidence presented to them.

I know a number of solicitors and barristers involved in the movement who could bring consistency and knowledge to what is a hotch-potch of committees often with vested interests.

If someone with enough money decided to take the matter to law our movement would be laughed out of court and become a laughing stock purely based on procedural issues.

If required I offer myself to help establish a National Disciplinary Panel under the auspices of our National body but independent in their powers and decision making.

I offer 21 years magisterial experience and am currently deputy chairman of the local bench in Knowsley

Let us bring our movement into the 21st Century where bands and bands people can feel confident that all disciplinary matters will be properly and impartially dealt with by people who are qualified and experienced.

Michael Hughes
---
What about the other conductors?

Whilst it is understandable that much focus is placed on our top conductors (Childs, King etc etc ) I think it would be a good idea for more recognition to be paid to the conductors who work week in, week out without the resources ( or fees!! ) available to our top guys.

How about a weekly profile of the conductors from 4th to 1st Section of the qualifying bands for the Nationals?

Much of the work they do impacts eventually on the top bands, so how about it?

Brian Harper
About these comments
We will not print anonymous letters and we will not print your email address 4barsrest has a responsibility to inform our readers of our opinions concerning the many topics of the banding world we cover, and we are proud that we give the opportunity for people to comment with their thoughts about certain topics (including contest results). However, we are very clear that these comments are those of the individual who has written them, and in no way do they indicate that 4br agrees with the sentiments, observations or perceived injustices that are highlighted in them. We will continue to inform and report to our readers, and will give our own opinions and thoughts. We will also continue to give the opportunity to others to do the same, but by allowing people to air their opinions does not, and will not mean that they reflect in any way the responsible and informed opinion that we ourselves hold.
About these comments...
We will not print anonymous letters and ... Read more.
4barsrest Classifieds
Kibworth Band
Required:. Due to work commitments, vacancies have arisen for a PRINCIPAL EUPHONIUM and a Bb BASS player to complete our band...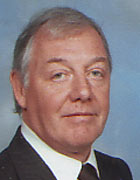 Alan Widdop

Conductor, Brass teacher, Adjudicator (ABBA)