Comments ~ 2011: April
7-Apr-2011
After the highs and lows of the Areas, the postbag starts to creak again under the weight of troubled opinions and testing queries....
---
Muted problems

For me the problem is the name of the device - "mute".

The mute is a means by which a change of colour can be added to the sound of a band. Many pieces have fff marked "muted"..

I'm sure no band would win a contest if they fielded three French Horns.

If a mute is used then the composer's intent is not being met.

Maybe we should all learn to play quietly?

Ralph Pearce
Phoenix
AZ USA
---
Subservience to the score

I laughed at your comment of mutes as make up?

You are right – the vanity of conductors is such that they don't even believe for one moment they are doing anything wrong in cheating on the composer's explicit wishes.

I once heard a very well known Yorkshire Area winning conductor saying that the secret to contesting success was 'subservience to the score'.

And he uses more mute make up than Joan Collins, Joan Rivers and Joan of bloody Arc put together!

Peter Thompson
London
---
The numbers tell the story

Well done for saying what a lot of people have thought about the Areas for some time now – it's a mess and it doesn't work.

The numbers tell us that if nothing else – over 100 bands gone in a decade. At this rate the Norwegians will have overtaken us in 20 years and we will be extinct by 2050.

Keep up the pressure lads – but I fear it is falling on deaf ears.

Lyndon James
---
Kapitol gloss?

I have to say that your views concerning the state of the Area Contests and banding in general were spot-on.

However the most important point to me, you glossed over - namely Kapitol`s involvement in our movement.

This company is now and has for years in my view been in the way of the real change that is needed.

If they had any 'nous' they would of course realise this, but oh no - their response to the prospect of owning an asset with ever diminishing returns is to hike up the entry fee for the National qualifying bands from £85 to £250!....very imaginative!

Private ownership of our flagship banding event needs to end, if Kapitol had banding`s future at heart they would realise this and leave before bandspeople start to think ill of them.

Ian Heard
---
April Fool

Nice one lads!

I suppose we'll all have to wear "hard hats" at Cheltenham!

Colin Evans,
City of Cardiff (Melingriffith)
---
Germanic humour

I loved your April Fool - fantastic. Also as I know German I could see this was a joke.

The idea of the top coming off and protesters winning a concession to take both sides off at the same time to avoid lopsided band sound is hilarious! Well done!

I do wonder, more seriously, what a health and safety person would make of our strange and antiquated adjudicating conditions.......in my experience people in other spheres of music certainly find it odd to have a box.

Chris Rawden
---
The most famous youth band in the world...
I belonged in my youth to 'The World's Most Famous Boys Band' from Vancouver, Canada.

Over the course of 50 years from 1928 through 1974, the band took over 200 championship awards and made 14 tours of England and the UK.

The band was founded and led by an Englishmen named Arthur W. Delamont from Hereford who played in his youth in the Hereford Salvation Army Band.

Over 3,000 boys passed through his bands in from the 1930s – 1960's and many went on to become the who's who of the Canadian musical establishment from coast to coast.

In 1934 they won the Bugle Brass Band Festival against 24 of England's finest adult bands and in 1936 they won the Cassell's Challenge Shield at Crystal Palace against 34 of England's top adult bands.

When they first came to England in 1934 and then again in 1936 there were no juvenile bands and everyone was amazed that boys of 10 to 16 could play like professionals.

I was not in the bands of the 1930s, but rather the bands of the 1960s, and I made three trips to the UK.

I am now the Archivist/Historian/Writer for this famous organization and for the Delamont family.

I have written five books on the history of the band, its conductor and the boys who were in the band.

Can anyone give me any further information on this band and the successes they enjoyed in the UK?

Chris Best
Archivist/Historian/Writer
www.warfleetpress.com
---
Soprano alarm

After attending a number of recent contests, I have become increasingly alarmed at the number young soprano players who seem to suffer blackouts or near blackouts when playing.

Whether it be nerves or poor breathing technique, more young players seem ill equipped to play the soprano cornet at the highest level, without putting their own health at risk.

Can 4BR investigate this further?

Phil Symonds
---
Words of wisdom

Thank you Jim Doran for your words of wisdom in your recent correspondence. I have been saying the same for years but to deaf ears I'm afraid.

Pre draws, open adjudication, own choices, and my old favourite – twp adjudicators at Blackpool.

Keep plodding on Jim, our time will come.

Let's hope it's not too late before more bands have folded, fewer people listen in the halls and apathy rules.

Jim Owen
Barnoldswick
---
Sort out the problem

Another set of Regionals Championships pass and the number of competing bands drop again.

I know 4BR thinks the First Section does not do the job it was designed to, but surely the problem lies with the top section. Why do we believe that there are so many Championship Section bands?

Having heard a number of performances on 'Paganini' the time has come to sort this problem out once and for all.

Paul Grant
Staffordshire
---
Bubbles...

The reason for this e-mail is to try and answer a long standing and important question.

The piece 'Bubbles Was a Cheerleader' arr Ray Farr was recorded by Ian Porthouse on piccolo trumpet.

But was it the theme music of a 1980s tv sit-com programme?

The world needs to know!

Jonty Wilson
---
Looking for a good home...

I am sending this on behalf of Ron Singleton who was for many years landlord of the Navigation Hotel, Marple, who put on hundreds of brass band concerts and also gave Marple Band a home at his premises.

Ron collected over 40 years' of brass band LP records (with a music centre with turntable to play the LPs); a large collection of brass band tapes; a collection of Brass Band World magazines plus other brass band magazines and other brass band material, and some Second world war publications, some in folders.

All are now available to a collector - ALL FREE to the first person to collect everything.

Please find these valuable items a good home!

Contact Ron at: maronbf3@ntlworld.com or telephone: 0161-427 1023.
About these comments
We will not print anonymous letters and we will not print your email address 4barsrest has a responsibility to inform our readers of our opinions concerning the many topics of the banding world we cover, and we are proud that we give the opportunity for people to comment with their thoughts about certain topics (including contest results). However, we are very clear that these comments are those of the individual who has written them, and in no way do they indicate that 4br agrees with the sentiments, observations or perceived injustices that are highlighted in them. We will continue to inform and report to our readers, and will give our own opinions and thoughts. We will also continue to give the opportunity to others to do the same, but by allowing people to air their opinions does not, and will not mean that they reflect in any way the responsible and informed opinion that we ourselves hold.
About these comments...
We will not print anonymous letters and ... Read more.
4barsrest Classifieds
Newark Town Band
NTB have a vacancy for a Principle Euphonium. We are a happy non-contesting band who would welcome players of all abilities,...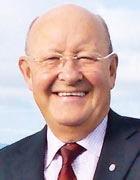 David W Horsfield
F.C.L.
Adjudicator, conductor and music publisher