Positions vacant / Matlock Band
Showing 1 to 1 of 1 vacancies
Most recently posted vacancies are shown first.
---

Matlock Band
Required:
Ready for a change ?? Matlock Band has vacancies for SOLO or REPIANO CORNET, 2ND HORN, Solo Trombone or BBb BASS and PERCUSSION players.

Contact:
Contact Carol Glossop on 07929 414119 or e-mail
Posted: 22-Apr-2017
---
First | Previous | Next | Last
---
4barsrest Classifieds
Foss Dyke Band
SOP, 2ND EUPHONIUM AND Bb BASS REQUIRED IN TIME FOR AREA! We are a 2nd section band based in Lincolnshire. We rehearse in our...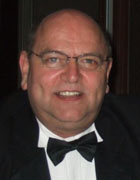 David W. Ashworth
RSCM. NABBC. ABBA Member
Conductor, Band Trainer and Adjudicator