Positions vacant / The City of Wolverhampton Brass Band
Showing 1 to 1 of 1 vacancies
Most recently posted vacancies are shown first.
---

The City of Wolverhampton Brass Band
cityofwolverhamptonbrassband.co.uk
Required:
We currently have vacancies for back row cornets, 1st horn and tuned percussion to help us build on our 5th position in the Midlands Areas. We have a couple of entertainment contests coming up as well as a few concerts.

Contact:
Please call Rachael on 07854 694326 or our MD George Draycott on 07779 974243. Or visit our website www.cityofwolverhsmptonbrassband.co.uk you can also message us on Facebook.
Posted: 21-Apr-2017
---
First | Previous | Next | Last
---
4barsrest Classifieds
Harrogate Band
Cornet & 2nd Horn players required to join a thriving, dynamic and exciting 1st section band based in Harrogate, North Yo...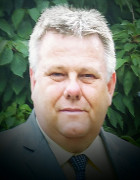 David Frame

Bass/Tenor Trombone Player, Adjudicator (Member of AoBBA) Occasional Conductor