Positions vacant / East Yorkshire Motor Services Brass Band
Showing 1 to 1 of 1 vacancies
Most recently posted vacancies are shown first.
---

East Yorkshire Motor Services Brass Band
Required:
Principal cornet player and tuned percussionist required for the ambitious Hull-based Championship band with top-class rehearsal facilities minutes from the motorway and Humber Bridge. Help given with travel expenses.

Contact:
Via the website or in confidence to the chairman Tony Newiss on 07710 667843.
Posted: 16-Feb-2017
---
First | Previous | Next | Last
---
4barsrest Classifieds
Mossley Band
Mossley Band (MD Duncan Byers) are looking to recruit committed Front Row cornet, Solo Trombone and Tuned Percussion players ...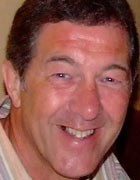 Derek Renshaw
ABBA Member
Conductor, Band Trainer and Adjudicator.