Craig Anderson
DRSAMD CPGS
Conductor, band trainer, teacher , tuba player

Contact details
5 Castlehill Farm (by Stevenston) North Ayrshire, KA20 4LF
email: craiganderson@aol.com
website:
home:
mobile: 07795832907
work:
fax:
More about Craig
Craig Anderson is an award-winning tuba soloist and freelance player with a wealth of experience that has seen him play with numerous leading orchestras and ensembles.
Craig began playing at the age of 12 under the guidance of Mr James Smith. At the age of 15 he began studies at the junior school of the Royal Scottish Academy of music and drama receiving lessons from Philip Hore (principal tuba RSNO). Continuing his studies at the senior school of the RSAMD , Craig was a finalist in the Radio 2 Young Musician of the Year and won the prestigious Governors recital prize for brass.
Craig has performed with many of the UK's leading orchestras including having trials for the BBC national orchestra of Wales, the Royal Scottish National Orchestra and the BBC Scottish Symphony Orchestra.
In 2000 he won the international tuba and euphonium artist competition held at the Royal Northern College of music. This led to many solo recital opportunities and various engagements as a clinician for Besson Musical Instruments.
Craig currently plays with the Scottish chamber orchestra and SCO Brass as well as maintaining his busy freelance schedule.
In 2002 Craig Began his first Musical Director role. Since then he has worked with bands from the fourth section to the championship and has conducted at around 80 competitions, numerous tours and countless concerts.
Craig also has an interest in wind band and orchestral conducting and has organised various education projects and conducted the Scottish chamber orchestra's wind farm events. These projects have been run in conjunction with organisations as diverse as the science museum , Scotland's national Galleries and UNESCO.
As a teacher Craig currently works with approx 80 students per week and also designs courses and master classes for all age groups.
4barsrest Classifieds
Kibworth Band
Required:. Due to work commitments, vacancies have arisen for a PRINCIPAL EUPHONIUM and a Bb BASS player to complete our band...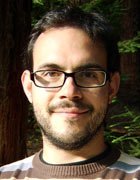 John Holland
BA (hons) Hum (open)
Composer, arranger and conductor