Ian Johnson
GGSM, PGCE
Conductor, Adjudicator, Examiner & Composer

More about Ian
Ian Johnson is a multi-award winning conductor, arranger, composer and adjudicator as well as a much sought-after coach and teacher. He was brought up in East Anglia and studied at the Guildhall School of Music and Cambridge University having been inspired by the brilliant Brian Halls.
In 1984 Ian was named 'Young Conductor of the Year' by the National Association of Brass Band Conductors and shook the brass band world by leading the famous Hanwell Band to victory in the Tetley Yorkshire Open Championship. He remains the youngest conductor to have competed in the Championship Section Final of the National Brass Band Championship at the Royal Albert Hall.
As a conductor Ian Johnson has appeared in all the major concert halls in the UK as well as many in all parts of the world. He has worked with many brass bands, orchestras and choirs including Grimethorpe Colliery, Jaguar Cars, CWS Glasgow, Continental Airlines of Auckland, Matthews Norfolk Brass, the Huntingdon Area Youth Brass Band, Huddersfield Choral Society, Cantabene, the Icini Orchestra and the Scarborough Area Youth Symphony Orchestra.
He has hosted his own weekly radio programme for the BBC, was a regular on the popular TV show 'That's Life' and has broadcast frequently on shows as 'Listen to the Band' and 'Friday Night is Music Night'.
As a composer and arranger Ian has an extensive catalogue for brass band, two Stage Musicals and has recently completed the commission 'Kett' for Symphonic Band.
Having been abroad for a number of years Ian is delighted to return to his association with UK banding. He is excited about working as Musical Director of the Ipswich and Norwich Co-op Band with whom he is looking forward to a busy and successful future. He is married to the beautiful Alisha.

4barsrest Classifieds
SEWBBA Ebbw Vale
Date: 18-May-2013
Venue: Ebbw Vale Leisure Centre, Municipal Offices, Civic Centre, Gwent. NP23 6XB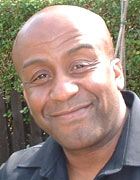 Duncan A. Beckley
BA, QTS, LTCL, FTCL, ARCM
Conductor, adjudicator, band trainer and teacher