Tony Wakefield
ARCM, ALCM
Composer, Arranger

More about Tony
I was born a few years ago in Warrington, (then Lancashire, now Cheshire).
I first caught the music bug in my home town playing with the local concert wind band. Eventually, leaving my Persil Washing Powder packing machine maintenence job, (where each week I didn't need to add any powder to the washing machine to wash my overalls!) I then moved south to study composition and orchestration, first of all at the London College of Music in Central London. William Lloyd Webber was the boss in the early '70's, whereupon during my interview, I observed that his speaking voice seemed to be competing with the London traffic just outside the window. Gordon Reynolds speaking voice, on the other hand, when not attending to his duties in the Chapel Royal, Hampton Court, couldn't have been more contrasting.
On next to EMI Music Publishing, and my light orchestra, choral scoring, and band mentor (a Salvation Army trombonist) was Leon Young FRCO, Tonbridge Parish Church's organist and choirmaster (for 40 years), combining this position with his 'Tin Pan Alley' London day job at EMI.
Compositions have brought awards from the Clarinet and Saxophone Society of Gt Britain, and commissions from Ben Redwine, of the US Naval Academy Band, (an ICA artist). Arrangements have brought awards from the BBC/Musicians Union competitions for the BBC Concert Orchestra, and assisting John Williams in preparing and adapting arrangements for the Filmharmonic series of concerts with the London Symphony Orchestra.
My arrangements of Carols, recorded by the Brighouse and Rastrick Band has become a favourite during the Christmas Season. Other recordings with Williams Fairy and BTM from South Wales; and other non-brass music recorded by Leslie Craven, Principal Clarinet, Orchestra of the Welsh National Opera; the Royal Military School of Music, Kneller Hall; and the University of Florida Clarinet Ensemble.
Further studies also at Beaconsfield in music to picture techniques leading to incidental music for TV drama: Reilly Ace of Spies; Poirot; Peak Practice; Ren and Stimpy; Ramsay's Kitchen Nightmares; the One Show, and the Antiques Road Show.
Other media music for the Carlin Recorded Music Library brought one of the first identity logos for Channel Four TV (UK) - all of 4 seconds!
From Lancashire's tall, industrial, smokey chimneys, and London's stressful music business era at EMI, preparing Queen, Adam Ant, Kate Bush and even the Sex Pistols for print, in addition to arranging more sophisticated popular songs for the erstwhile and defunct BBC light orchestras, I now write at home in various genres in addition to my teaching.
4barsrest Classifieds
Darwen Brass
Friendly 3rd section band would like to recruit permanent cornet players and percussionists to continue into the next stage o...
South London Fellowship Band
Date: 4-Jun-2013
Venue: Mini Tour (4th June to 7th June 2013).. See 'Concert details'.. Further information to follow.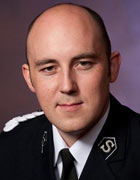 Jonathan Corry
MMus, BMus (hons)
Conductor & educator