2010 European Brass Band Championships - Brass Band Oberosterreich & Black Dyke
8-May-2010
Selection of photographs of Brass Band Oberosterreich and Black Dyke from this year's European Brass Band Championships.
---
2010 European Brass Band Championships:
Brass Band Oberosterreich & Black Dyke

Pictures by Ian Clowes

More images at: www.pbase.com/troonly/brass

Brass Band Oberosterreich's cornet section in full flow



Hannes Buchegger in full flow



Star man: Mr Gansch talks to his fans



Lito Fontana takes a bow

A job well done for Hans and the boys

Feeling great: Black Dyke's MD Nicholas Childs

Marshall and Thornton play their part



Black Dyke's Sandy Smith and Alex Kerwin

Black Dyke's perc team are joined by Paul Duffy to take their bow

The men behind Red Priest - Philip Wilby and Nicholas Childs
4barsrest Classifieds
Carlton Brass
Carlton Brass Nottingham 1st section require the following players to complete its line up . . Tenor Trombone . . Bass Trombo...
South London Fellowship Band
Date: 4-Jun-2013
Venue: Mini Tour (4th June to 7th June 2013).. See 'Concert details'.. Further information to follow.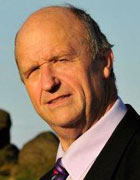 Gordon Eddison
B Ed(Hons)
Conductor and Teacher.